The Sevilla Rock Art trail lies on Traveller's Rest Farm, 34 km from Clanwilliam, after the spectacular Pakhuis Pass. Where the road crosses the Brandewyn River travellers were resting, before they tackled the steep pass or continued into the dry Karoo, thats why this place was called traveller's rest.
From their farm stall / restaurant you can take a hike which leads you to nine fascinating rock art sites, which are some of the finest examples of San rock art in the region, dating back between 800 and 8000 years. The San or bushmen inhabited this area for thousands of years and left their drawings on many rocks.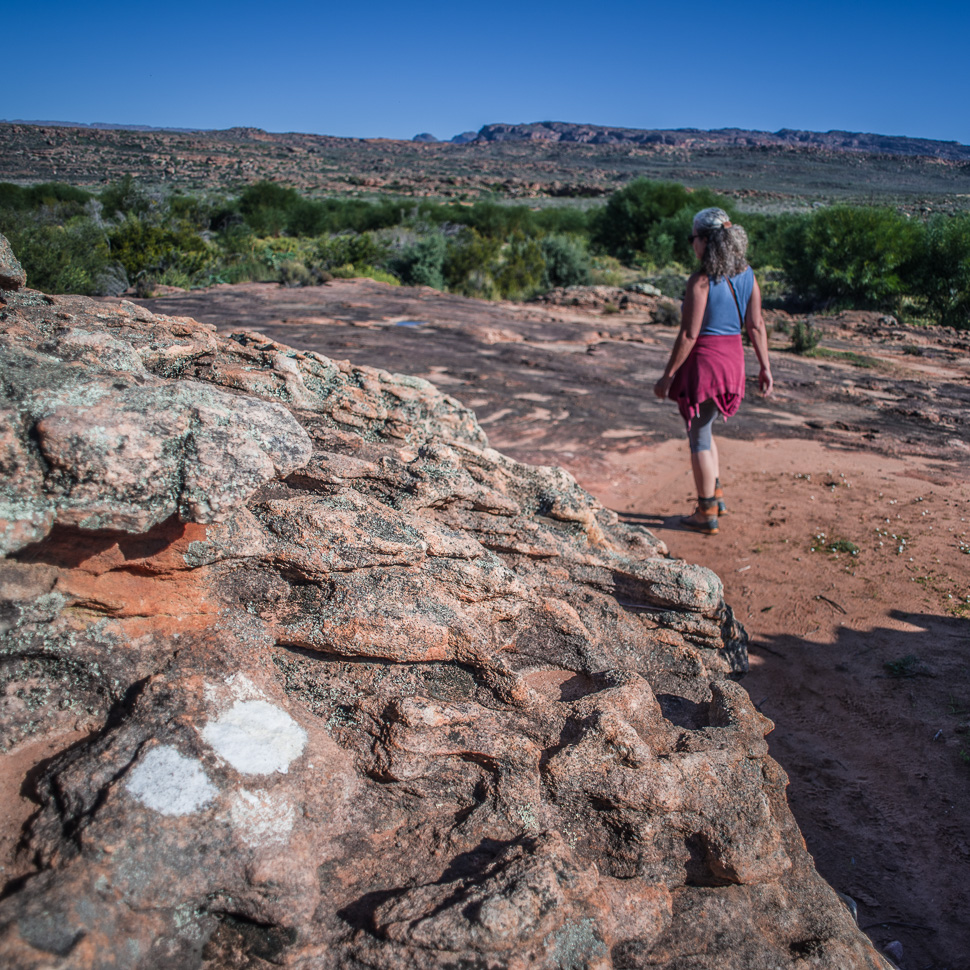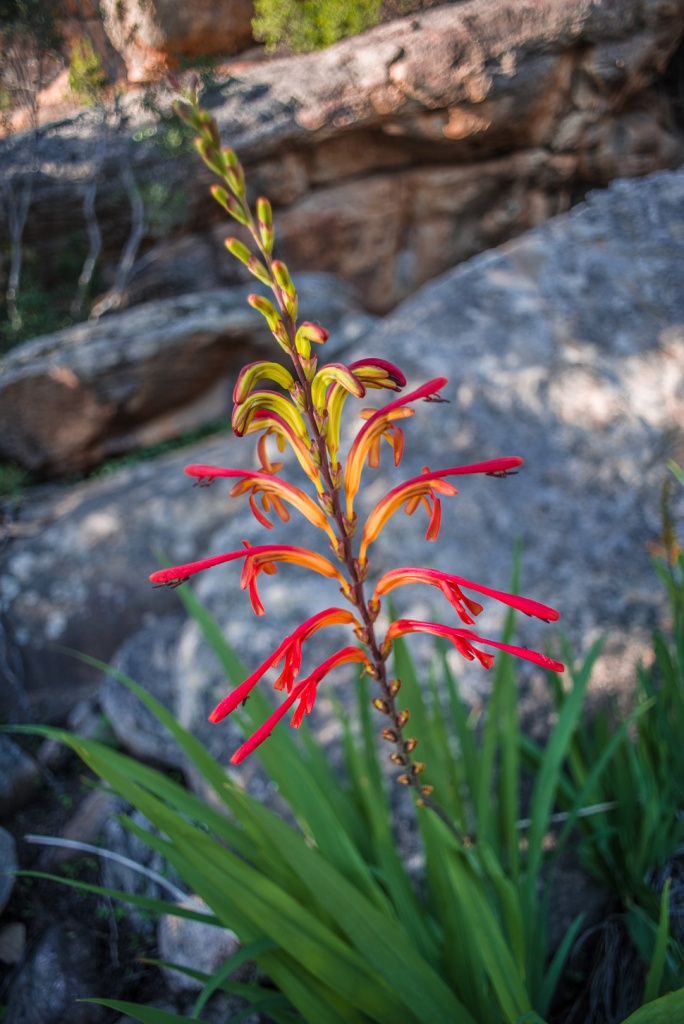 From the Traveller's Rest Farm we continued eastwards, entering the Karoo with endless empty valleys and table mountains. We continued until we decided to take the nearest campsite, which was at the Papkuilsfontein farm, a lucky find!
We stayed at the most incredible place called the bush camp, 6 km from the farm house. Our fireplace was sheltered by a cave, giving protection from the wind. Outside millions of stars where shining and no sound at all during night.
The next morning we went to explore the cliff just one km away, which belongs to the Oorlogskloof Nature Reserve, an incredible landscape. Photos above.