From the coast we drove past Citrusdal and then turned into the Cederberg region, where we crossed some mountains on gravel road before we reached the valley where at the Jamaka Organic Farm a campground along the river sounded enticing.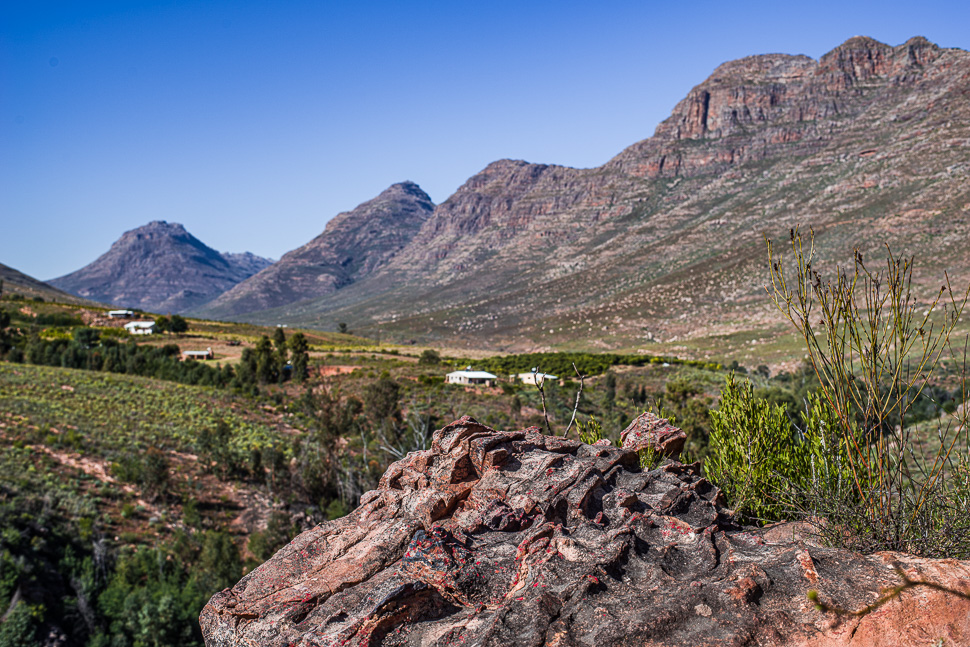 We had a great time in this beautiful valley of the Cederberg region, as the weather was just perfect and we had the campground nearly to ourselves. From the farm we bought dried mango slices and wild rooibos tea, both very delicious.
We will go for another hike next, to explore some rock paintings of the San – more on our next post!