Yes! It's true! We are already travelling for 5 years with our camper. During that time, we have been to 48 countries, 9 of them in Africa, the rest in Europe including Turkey, Georgia and Armenia. Our camper has now 170,000 km on its speedo, without any technical problem.
Many people ask us, which was the best country so far. A question which we can only answer with: All of them! Every country is different, but everywhere there is so much to discover, we love it!
We had reached Lusaka shortly after our 5 year mark and decided to find a nice place to celebrate in the city. We made camp at Lukasa Camp again and enjoyed the good infrastructure there, before we went out for a late lunch.
Lukasa Camp in Lusaka has a washing machine, which we could use. What a pleasure to get everything washed by a machine again. We connected all the trees around us with our washing line and soon everything was dry and smelled nice.
To celebrate our anniversary, we had found a Moroccan restaurant in Lusaka called "Dar Lalla", which was a nice treat for a change. With while enjoying 2 different tagine dishes and some Savanna (cider), we talked about all the good time we had during the past 5 years.
After our stop in cold Lusaka, we decided to drive down to the Lower Zambezi, where the temperatures were more pleasant and we could go for a cruise along the Zambezi.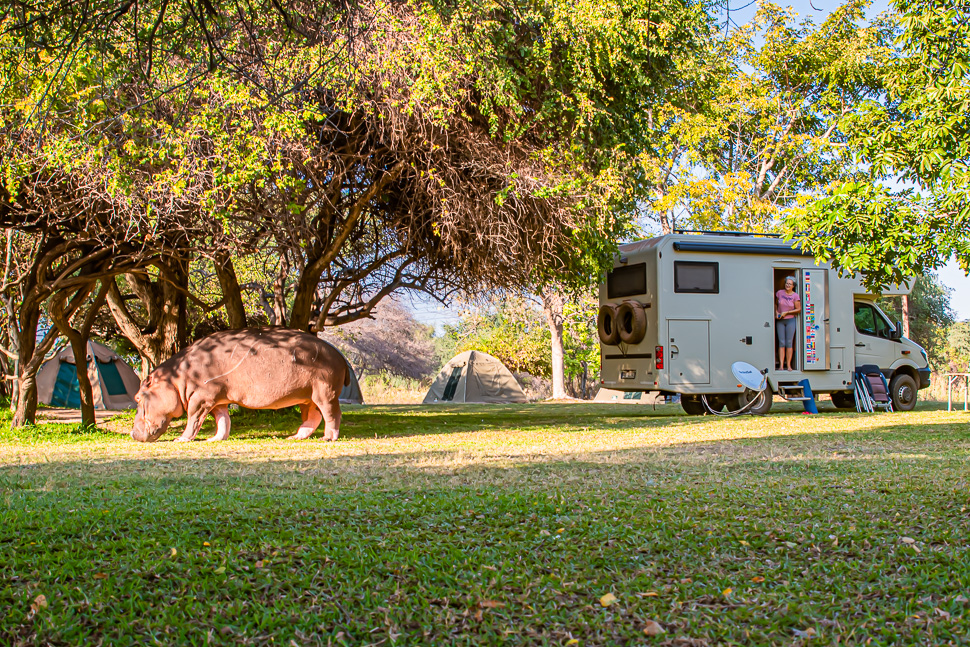 Socks, the local hippo at Breezes Campsite near Chirundu, welcomed us back.
In the afternoon we shared a boat with a French couple and went on a cruise up and down the Zambezi.
The elephants need no passport to cross from one country to the next, walking through the mighty river. They know exactly where the water is shallow enough for them to make it safely to the other side. It was a great experience to watch this fellow securely making his way through the river, always keeping his trunk above the surface.
At the Zambezi, the mighty crocs and numerous hippos are impressive. There hadn't been many places in Africa where we had seen so many and so big crocs like at the Lower Zambezi.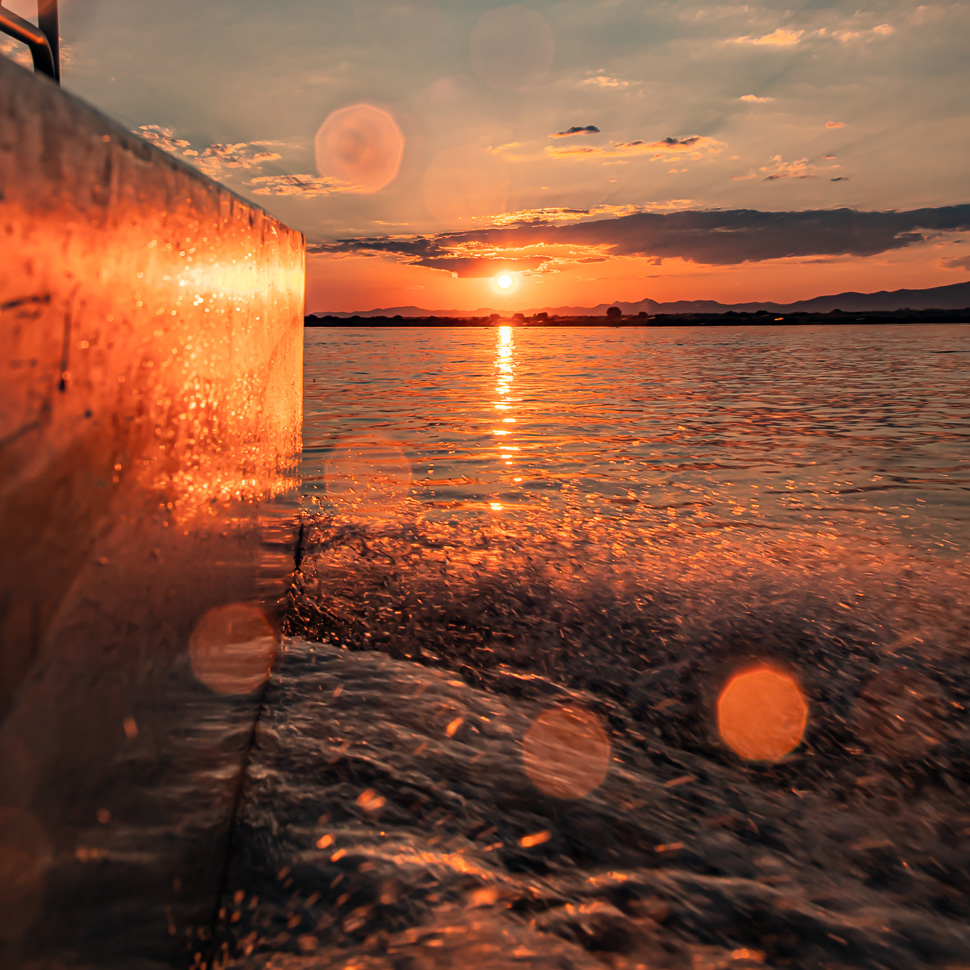 From the boat we had a fabulous sundowner accompanied by some drinks.
We will cross now into Zimbabwe, using the Kariba dam instead of the busy Chirundu border. Next we will report from Zimbabwe!