From Amboseli it is a short drive to the gate of the next park: Tsavo West. We were greated by giraffes and soon after the gate reached the Shetani lava stream. Only 200 years old, the stream down the volcano is still clearly visible.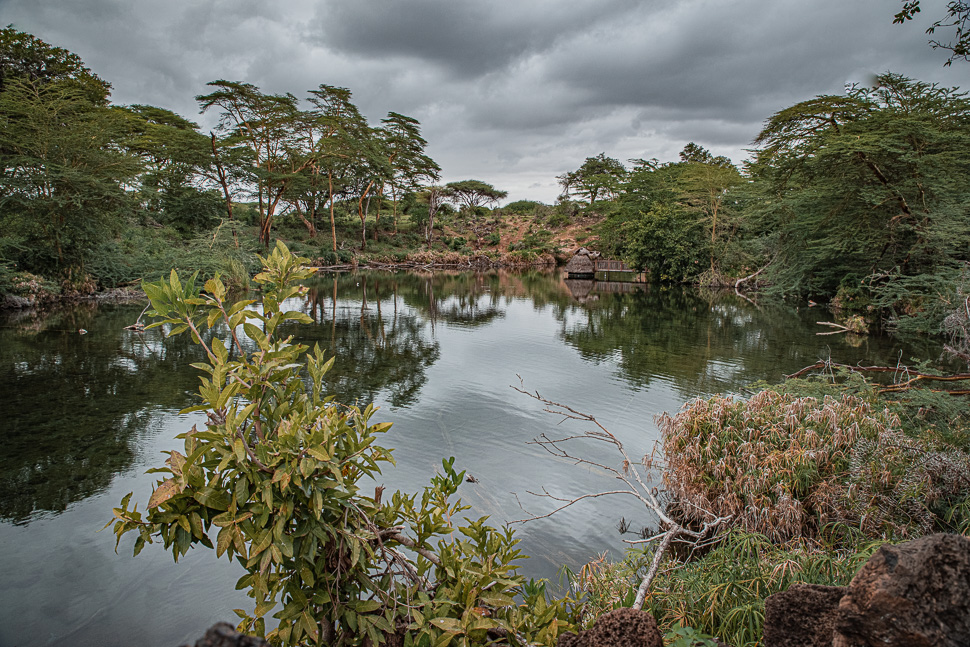 Another highlight were the Mzima springs, where the water emerges from the lava rocks and forms 2 lakes surrounded by trees like an oasis and with cristal clear waters which makes it easy to spot the fish on which the crocs feed.
We liked the landscape of Tsavo West a lot and found the national park fascinating. In contrast to what we have heard, there were also numerous animals around to make this park a gem. Especially the leopard we spotted early in the morning was great, even when he didn't take the time to turn around and look at us.
We had spent a night inside the park, at the Chyulu public campsite, where a hyaena came past during the night. This way, we could also activate another grid for the HAM radio community. The next day we explored as much as we could before we had to leave. We continued in direction of the coast, stopping in Voi, where the Simba Safari Camp is located next to the fence of Tsavo East. The next day we wanted to find a route to Tiwi Beach without going through Mombasa. Let's see if that will work out.