From our lovely spot between the oak trees, we had made a detour to Estepona, but afterwards we went inland again to Torcal de Antequera. We had been here in February 2019 and had experienced this fantastic area with grey skies, fog and low temperatures. This time we were thankful, that it wasn't as hot as at the coast.
You can compare this post to the one from the winter: Torcal in February. We liked it both times. You will often see pictures with a lot of fog, which seems to be a typical weather up here. This time it was blue skies and a nice temperature as we had started the hike at 7pm.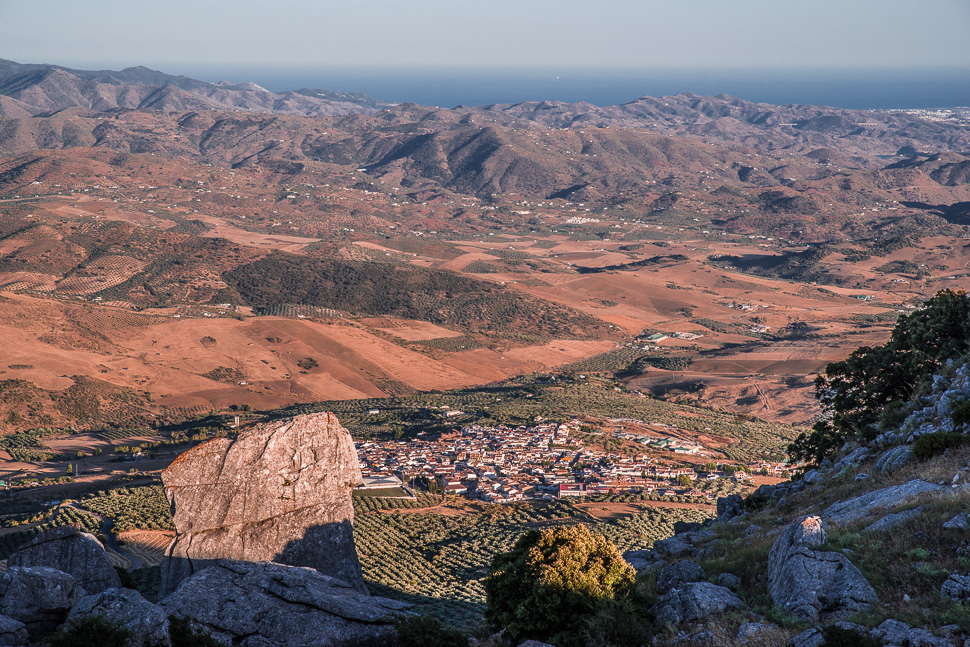 If you ever come to this area, don't forget to visit Antequera and the Dolmen there – the most impressive ones we had visited on the Iberian peninsula!
After spending the night at Torcal, we were heading to a lake near Granada and the next day to Guadix, which we hadn't visited before – more on our next post!