Since more than 30 years we own a very special American classic car, the very rare "DODGE RAMCHARGER" built in 1976. Since we own this classic car, we have invested in it each year so that it was always a very nice and joyful daily driver. In 2010, we moved the car from Austria to Spain and registered it there as a historical car. Since then, we drove it as an open summer car.
We did the first big restoration in 1996, especially engine (changing carburetor to injection, pistons, crankshaft, bearings and ignition) and all parts connected to the engine, most of the electrical parts, lighting, all critical parts of the chassis, brakes and axels. In 2010, we did the body, rust, interior, all rubber parts, windshield and new paint work.
Now in 2021 it is time to consider a "cosmetic" update to the engine compartment. That's the reason why we visit Andreas of COAST CLASSICS in Estepona near Malaga. Maybe he can help …..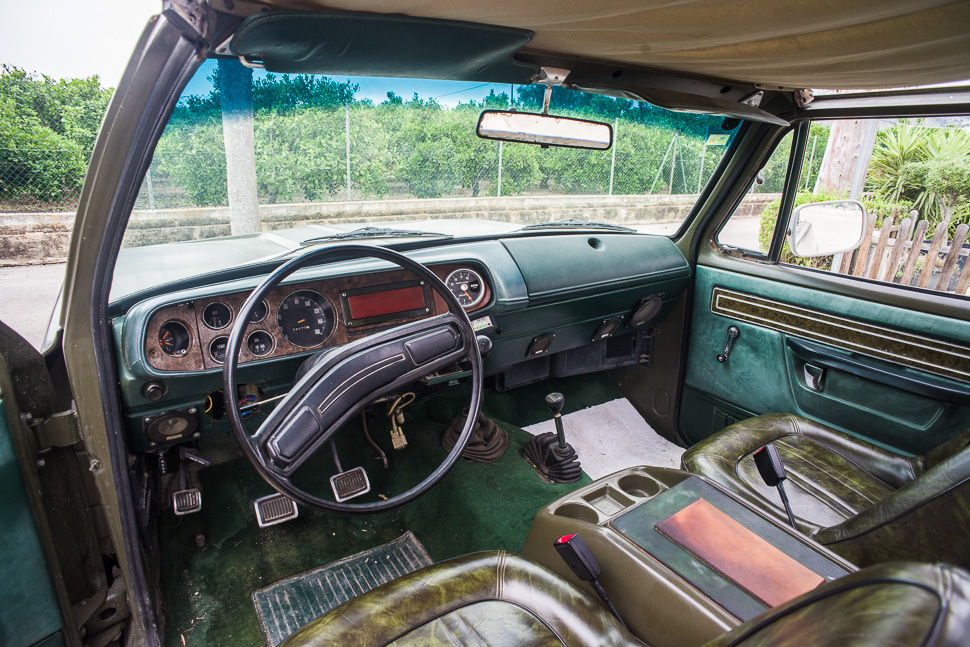 That might have been an unusual visit to Estepona, but we were excited about what Andreas does here. Our Dodge would for sure love to get some care in this immaculate workshop.
We are going up into the mountains to the rock formations of Torcal next – more on the following post!