With 3 leaking tyres, we reached Aliwel North, were we found a great garage for tyres called TyreMart, where we got immediately all of our problems solved. We even found a new rim, as it turned out, one of the tyres was leaking at the rim again.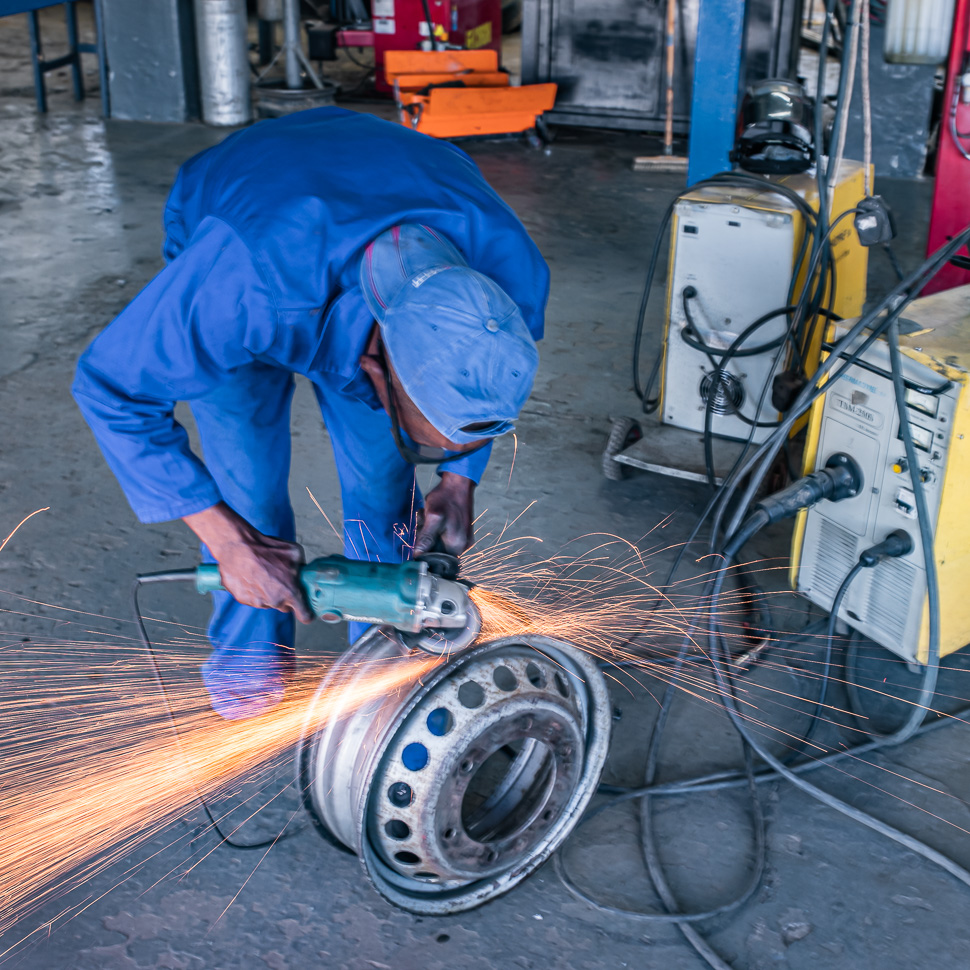 We continued our way along the border to Lesotho, staying at Karnmelkspruit Camp for the night. The campsite was in a lovely river valley and on their farm there was a vulture colony, which we could visit.
The next day we came past Barkly West, where the gravel road to Rhodes started.
We stopped at Rhodes for a coffee and a chat at the lovely Rhodes Café opposite the Rhodes Hotel. They also do lunches and especially on weekends the local farmers come here for some mediterranean cuisine.
After Rhodes the road up to Naude's Neck started. The road was gravel but good to drive and the landscape was spectacular.
We reached the pass in the late afternoon and went to the highest lodge in South Africa at 2,500 metres, to check if we could get dinner and a place to stay for the night. Sadly they had no guests during the week and the kitchen was closed. We considered to stay at the pass for the night , but the cold wind was not nice, so we continued on the much steeper and more washed out route down the other side.
We finally reached the Vrederus Wild Trout farm, where we could camp next to a dam surrounded by a big number of Crowned Cranes. The farm of the Naude family extends even today over the Naude's Pass. They grow 15,000 Mohair sheep on 20,000 ha of land. Some of their flocks are 2 hours by car away from their farm house, just to give you an impression of the size of a South African farm.
We will next travel along the border to Lesotho and the Drakensberg mountains, making our way slowly to Durban.