Our plan for Lesotho was first to visit Semonkong and the Maletsunyane Falls, and then drive back until Roma and take a route through the middle of the country over the infamous Menoaneng Pass to the even more famous Sani Pass, which we wanted to drive down.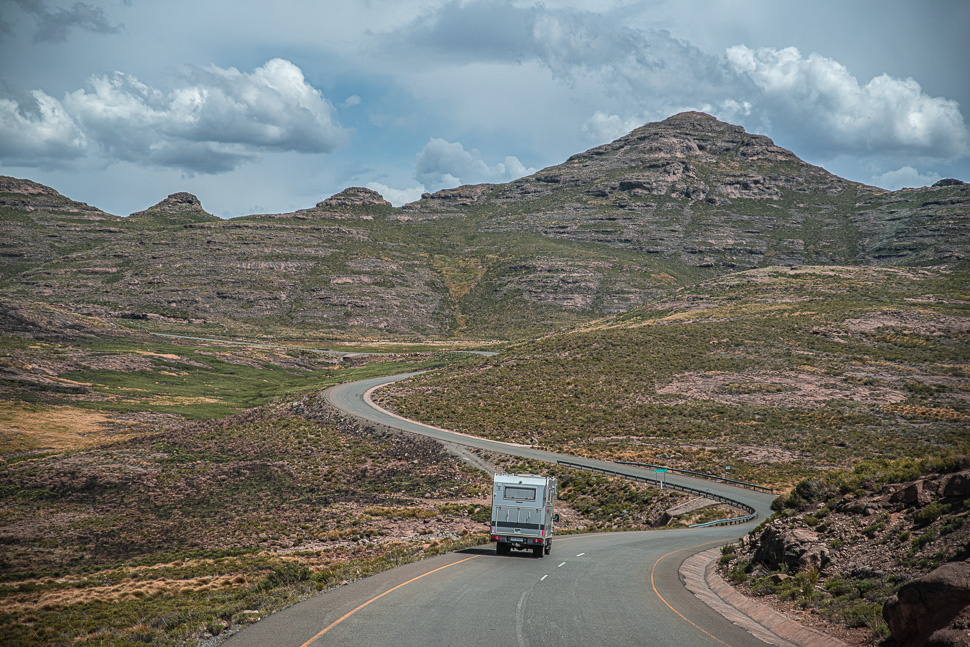 The drive to Semonkong was all tar and easy. We came over a 2,750 metres high pass and many others until we reached the Semonkong.
To get to the waterfall it was an 8km gravel road, which was not perfect but no problem with high clearance. We saw some sedans and busses struggling but somehow even they made it.
The waterfall was spectacular, the river coming through a plain and suddenly dropping into a beautiful gorge, with vultures and ibis circling around. There was a modern visitor centre, quite the contrast to the poor and simple village.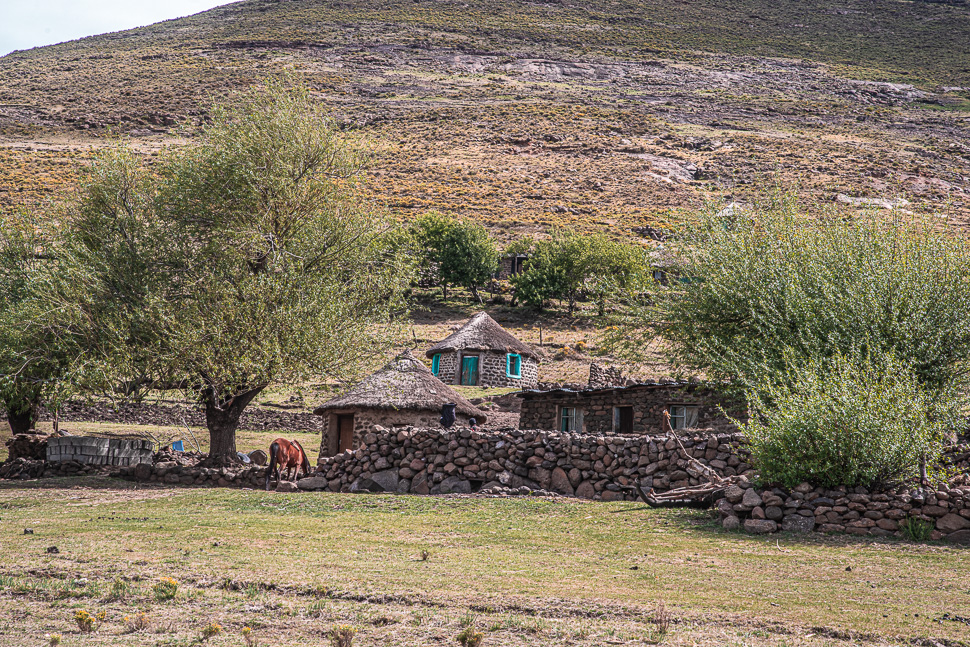 We stayed at the Semonkong campsite for the night, where we could watch the Southern Bald Ibis, before heavy thunderstorms hit us, with spectacular thunderbolts and even hail during the whole night.
We left Semonkong before noon and made our way back over all the steep passes, where a little bit of snow had fallen during the night – this is Lesotho!
As we had again some issues with our car, we had now 2 flat tyres, and Edi wasn't confident all the passes would be good for our brakes, we decided to change our plan and already leave Lesotho again.
We now first have to find a place which could fix 3 tyres for us (one of the spares was also not very well) and make a new plan – more soon!