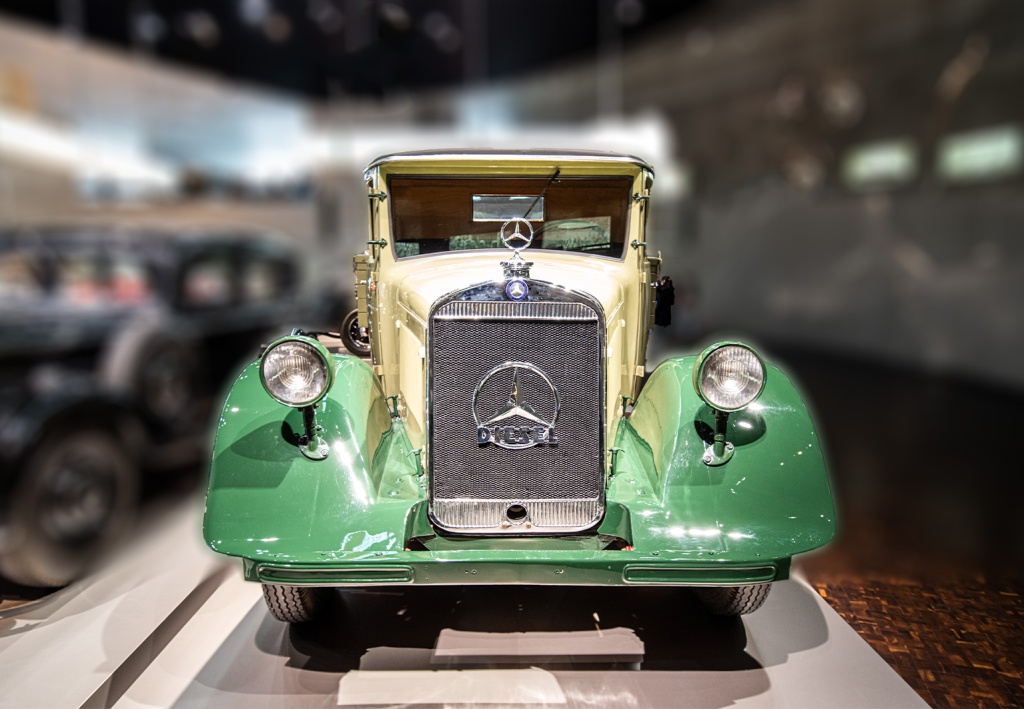 First some trucks we had admired at the Mercedes-Benz Museum in Stuttgart, later some of the Unimog we saw at the museum in Gaggenau.
With this LO 1112, Hector Prieto began a career as bus operator in Buenos Aires in 1969. As was customary in many private bus companies in the Argentine capital, his vehicle was colourfully painted and decorated inside with lucky charms, mascots and souvenirs to attract customers.
For the Unimog, it all started right after the Second World War. The former head of aircraft engine design at Daimler-Benz, Albert Friedrich, presented his former colleagues and engineers with the idea of ​​a special all-terrain vehicle. With this vehicle, Germans were supposed to cultivate their fields and clear the country of war remnants. Friedrich's basic concept already included cornerstones such as the track width of 127 centimetres, as wide as two rows of potatoes.
In 1951 Daimler-Benz AG took over all the rights to the Unimog and produced it at the Gaggenau truck plant.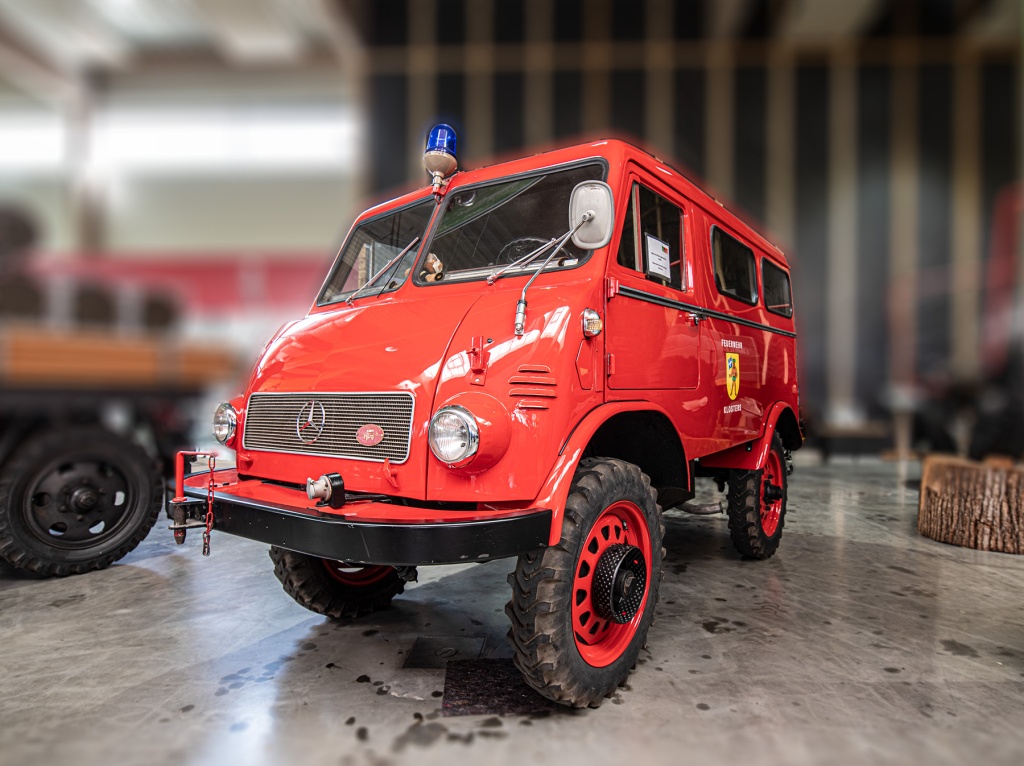 In 1956 the 411 series came onto the market. The U 411 is still one of the most popular Unimog models and has achieved cult status.
Giant Unimog, created for setting a world altitude record of 6,694 meters in Chile by climbing the volcanic mountain Ojos del Salado.
During the last years, we had joined our son and his friend with their Unimog at their adventures at the Globetrotter Rodeo in Austria.
Globetrotter Rodeo 2019
Globetrotter Rodeo 2021
From Gaggenau we are now on our way to France for some baguette and fromage – and maybe another car museum? More on our next post!