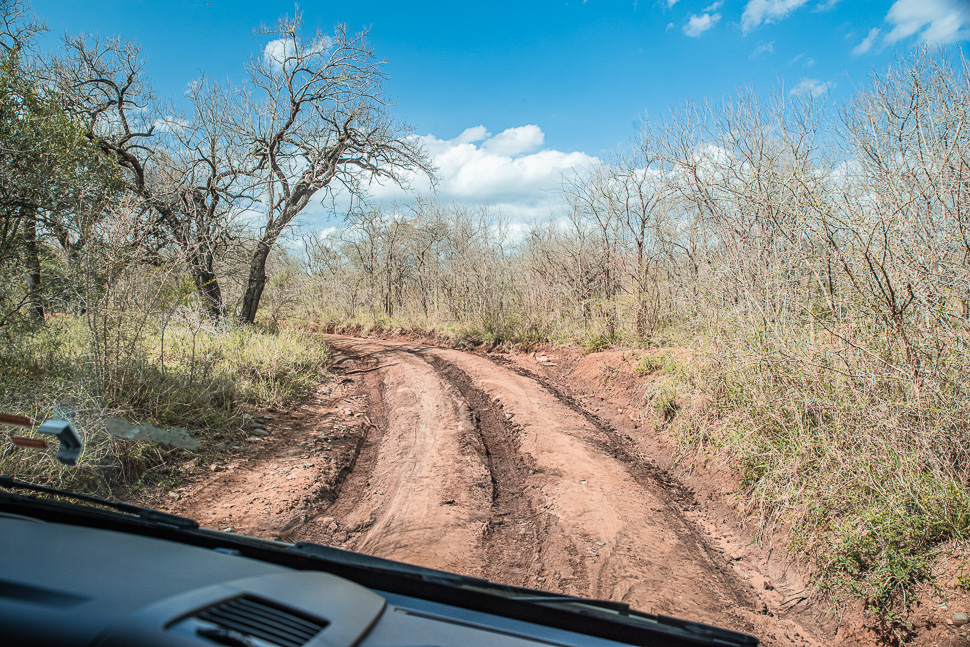 We had bought a Wild Card for the national parks in South Africa, and beside of Kruger, this was one of the parks, which was on our list to visit. The trees and bushes were getting already green again after some dry month and the landscape was fascinating. At the beginning we didn't see many animals and were getting disappointed, but over time, we saw more and more. Besides of the rhinos, which the park is famous for, we loved to see so many Nyalas, a beautiful antelope.
Hluhluwe-Imfolozi is famous for the rhinos, and we came across many of them especially in the southern part of the park. Some had really impressive horns, and it was great to see them, as they are in great danger of being killed by poachers just for their horns for the Chinese market.
On the way back to the gate, we came across this elephant. He was standing there eating from the roadside bushes. We didn't dare pass him, as we had no idea, how he would react. After a while, a car from the park arrived, passing him slowly without a problem, so we did the same. Later we met another couple, who had waited for 1/2 an hour, until they dared to pass.
We had used a campsite outside the national park (Nyalazi Campground) as our base to explore the park. The roads were mostly very good and the list of animals we saw was very long, just no cats, which is always subject to how lucky you are.
There is one more day of sun promised, so we are heading to St. Lucia next, to explore the iSimangaliso Wetlands.