From St. Lucia, we first made a boat trip on the estuary. We saw some hippos, no crocs, and few birds, maybe because it was very windy.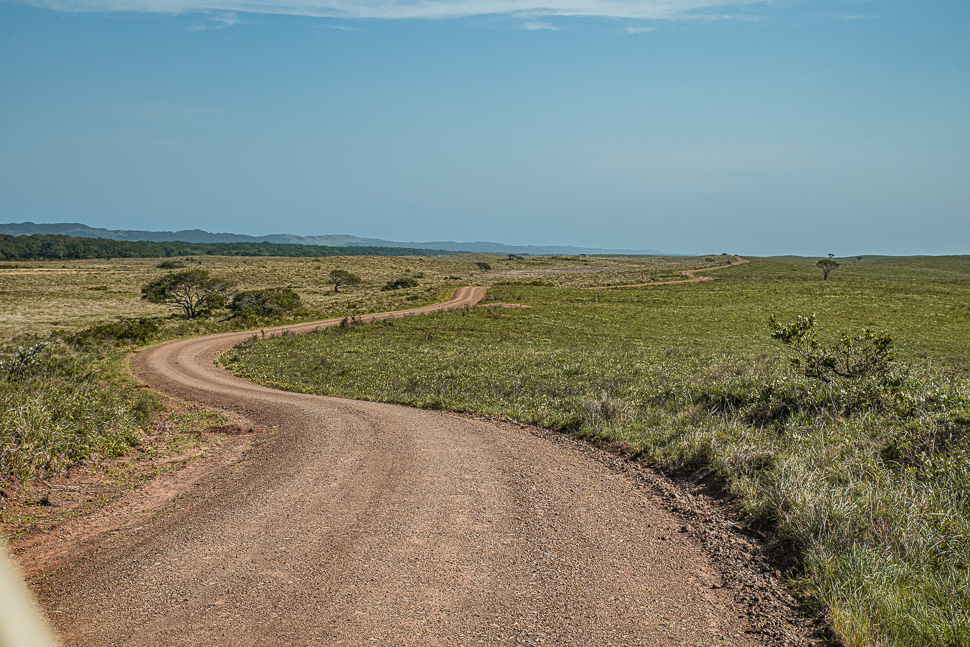 Next, we drove into the iSimangaliso Wetland Park in direction to Cape Vidal. At the coast, the high sand dunes are covered with coastal forest, behind them lies a wetland which is home to many animals including elephants, buffalos, kudus and hippos.
We drove not only the tar road, but also went on the "Grassland Loop". We got a big surprise, when we were suddenly on a track through a narrow forest with low hanging branches, after we had passed the sign "No turning around for the next 18 km". We wondered what we would do, if we wouldn't get through. The branches were thick and the noise on the cabin made us continuously cringe and hold our breath. Our advice: don't go on this loop if you are higher than 3 metres. We passed beautiful wetland which we couldn't really enjoy, until finally the forest was behind us and we had reached the grassland, where we saw herds of buffalos, zebras and wildebeest.
On our way to the gate, we finally saw elephants, not one, not two, but about 70! This park really surprised us with the beautiful landscape and so many animals.
The next day, the good weather was finally over. After a last visit to the beach, we picked up our washing from the laundry and left St. Lucia. We will wait for better weather at Bushbaby Campsite near Hluhluwe, before we head to another park. Let's hope we don't have to wait too long.