From Mzuzu leads a good road south, which changed, when we took a turn-off to Embangweni, where a gravel road led through the bush. The last bit was really bad, a kind of shortcut our navigation had found appropriate. At the beginning it looked fine, but then it got worse and worse, with finally a big bush on one side and a deep washed out trench on the other side. The first time we had 20 degrees of tilt!
We were relieved, when we finally reached Embangweni and a tar road. We later learned that a detour to the south would have brought us here all the way on a perfect tar road, but the gravel route was actually quite beautiful, apart from that shortcut with a ditch.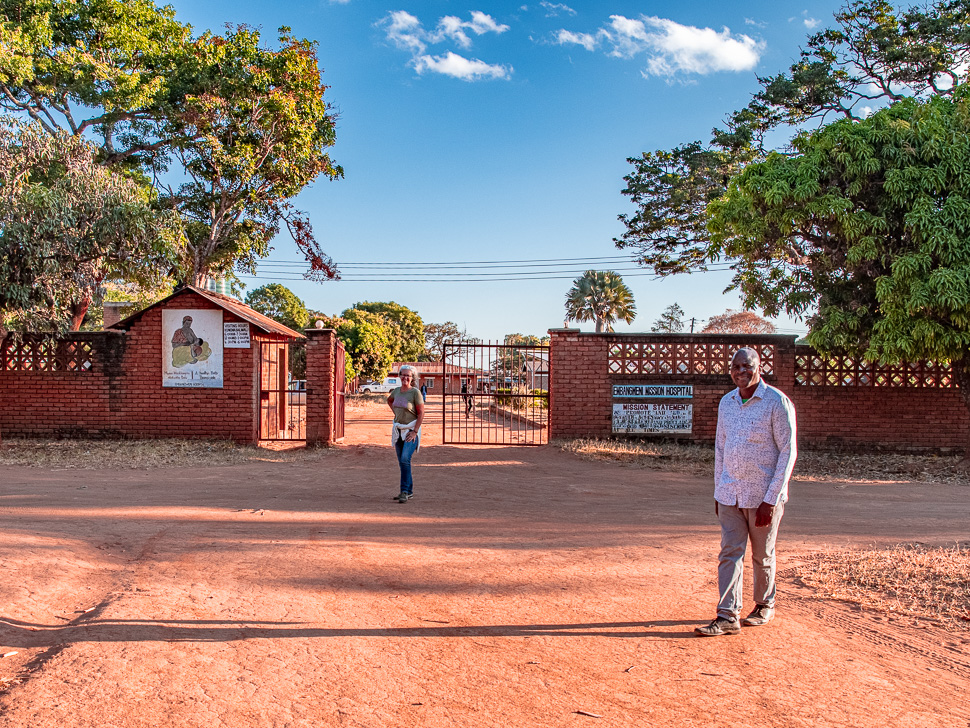 We came to Embangweni to meet Junior (7Q7JN/7Q7EMH) and other HAM radio enthusiasts. Junior has helped us to obtain the license for Malawi and it was a great pleasure to meet him in person.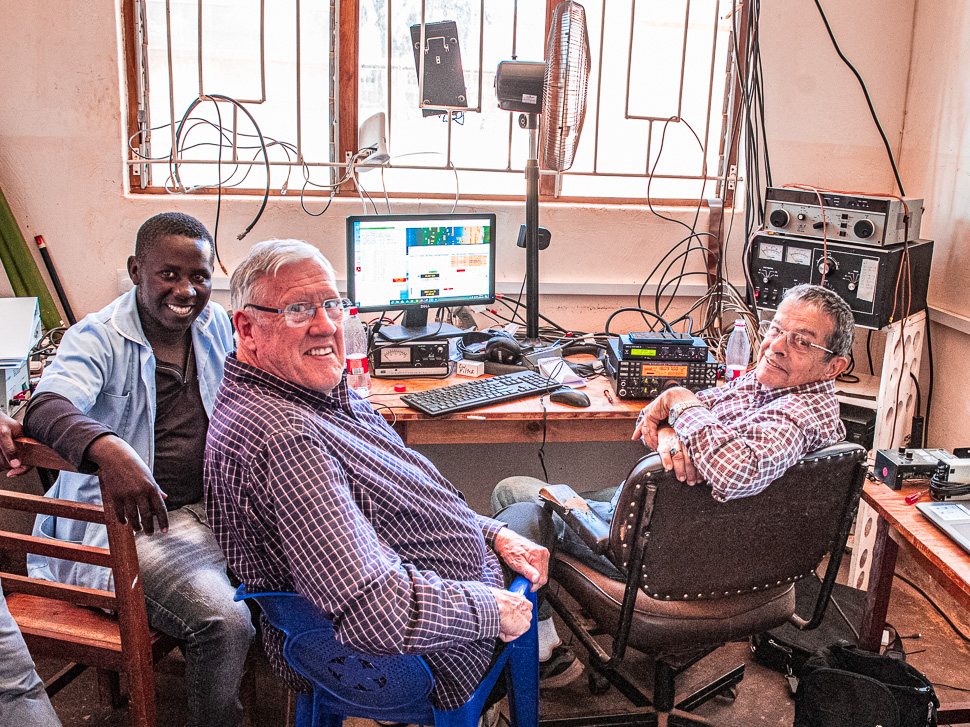 At Embagweni we met also some other HAM radio enthusiasts (Bill KC4D/7Q7WW and Don K6OZ/7Q6M) from the US. They were here to help the hospital and the surrounding communities in different matters, coming every year for a short visit.
In the evening we were invited for dinner with the group of visitors and afterwards attended a service for pregnant women at the hospital church. This was a special experience for us. The church was packed and the service was accompanied by a lot of singing and dancing. We were happy we had this opportunity to join them.
Further south of Embangweni lies the Kasungu NP, our next destination. On the way we were offered field mice on sticks, a delicacy in Malawi. As we are vegetarians, we had to decline 😉