Close to the border to Zambia lies the Kasungu NP, the second largest park in Malawi. We had heard, that poaching is a big problem here and that wildlife is scarce, but we decided to visit this park anyway.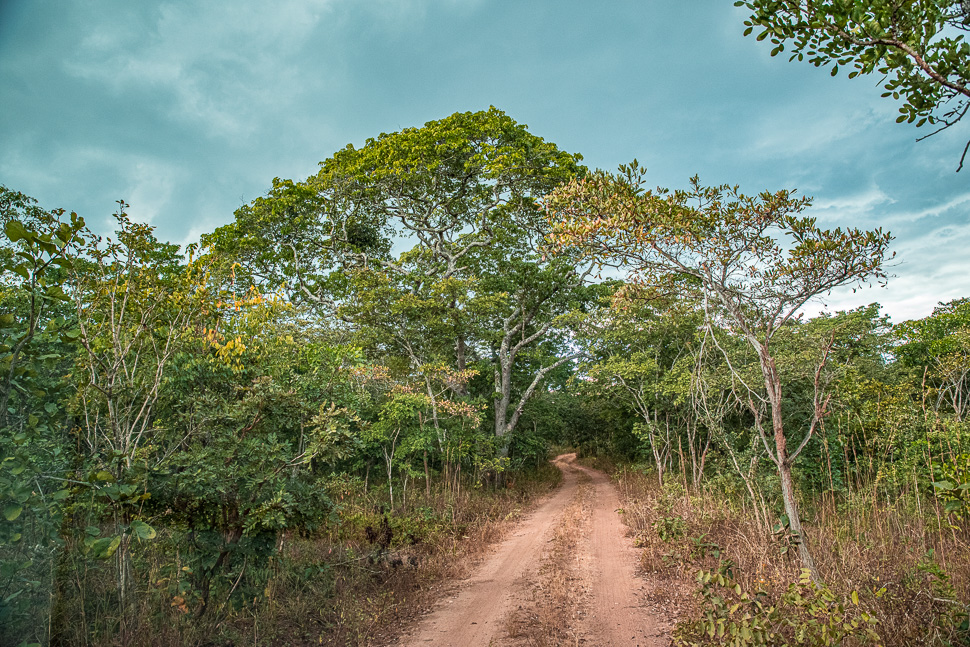 The road into the park until the lodge and administrative centre was good, further on, they were very narrow and had low hanging trees, a bit of a problem for us.
What did we see? Around the lake we had hippos, puku antelopes, a saddle-billed stork, hamerkop and pied kingfisher. In the morning there were elephant foot prints on the road, that was it. The dense bush and high grass made it very difficult to spot animals.
The park was not very expensive, but if it is worth it? We had a beautiful time at the lake, as we could camp at the lodge, which was empty. The actual campsite looked overgrown and abandoned. We will now go to Lilongwe, the capital of Malawi, and next to Zambia. More soon!