We started exploring the Blyde River Canyon from the North, driving up the Abel Erasmus Pass and staying at the Blyde Canyon Resort to explore the surroundings. From there, many hikes lead around the mountains and to the dam below.
We had decided on the Guinea Fowl Hike, leading us down in direction of the Blyde Dam and to the Kadishi River.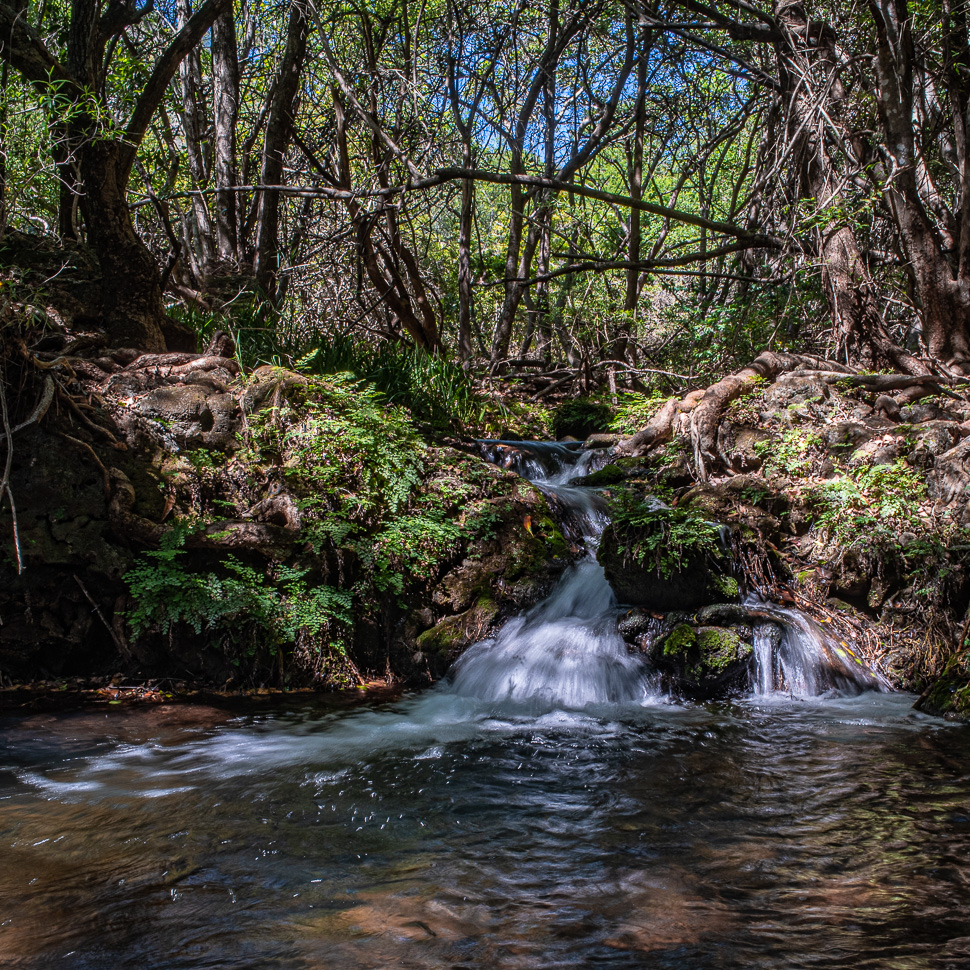 After leaving the resort, we visited the 3 Rondavels lookout point. At all the places along the canyon they charge you a fee, luckily we always got the pensioner price 🙂
The next stop was at Bourke's Luck Potholes, at the confluence of the Treur with the Blyde River, where the forces of the water had formed huge potholes over millions of years. On African roads, potholes appear much quicker though.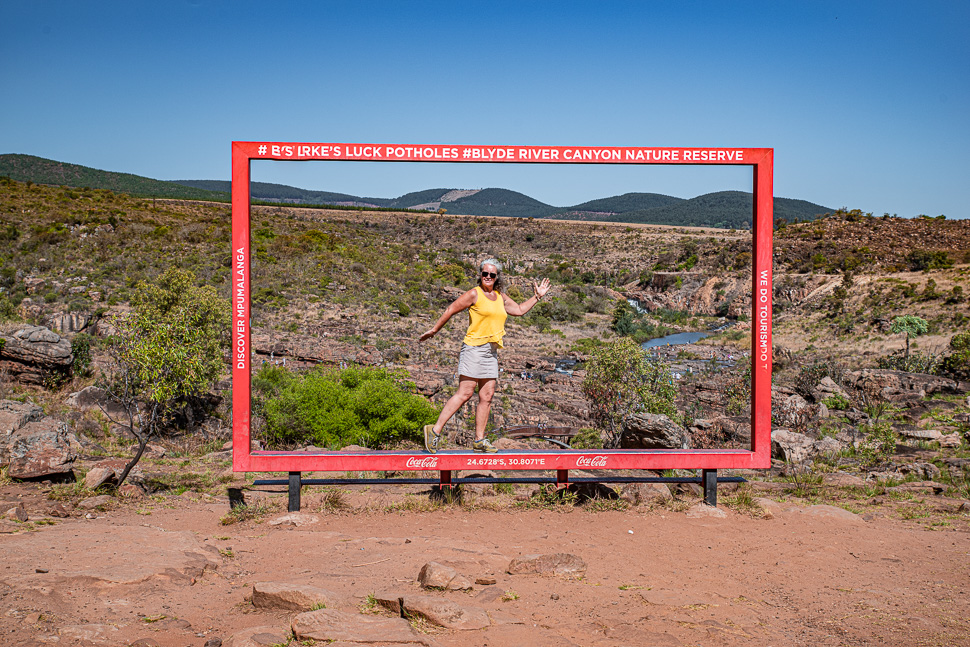 We also stopped at God's View and finally reached Graskop, where we stayed at the Panorama Camp with a pool overlooking the view into the Lowveld.
Tomorrow, we want to explore the lush green forests below us – more next!