Before we entered Kruger National Park at Phalaborwa, we had the chance to meet a lovely couple, Lorraine & Tom, who gave us some good tips for our visit to the park and we spent a lovely afternoon with them.
We had booked 4 different campsites just a couple of days ago, when we had to take what was still available. Most of the places were already fully booked. The weather didn't completely cooperate and we had some rain and grey sky, but it got better again and we also had hot and sunny weather.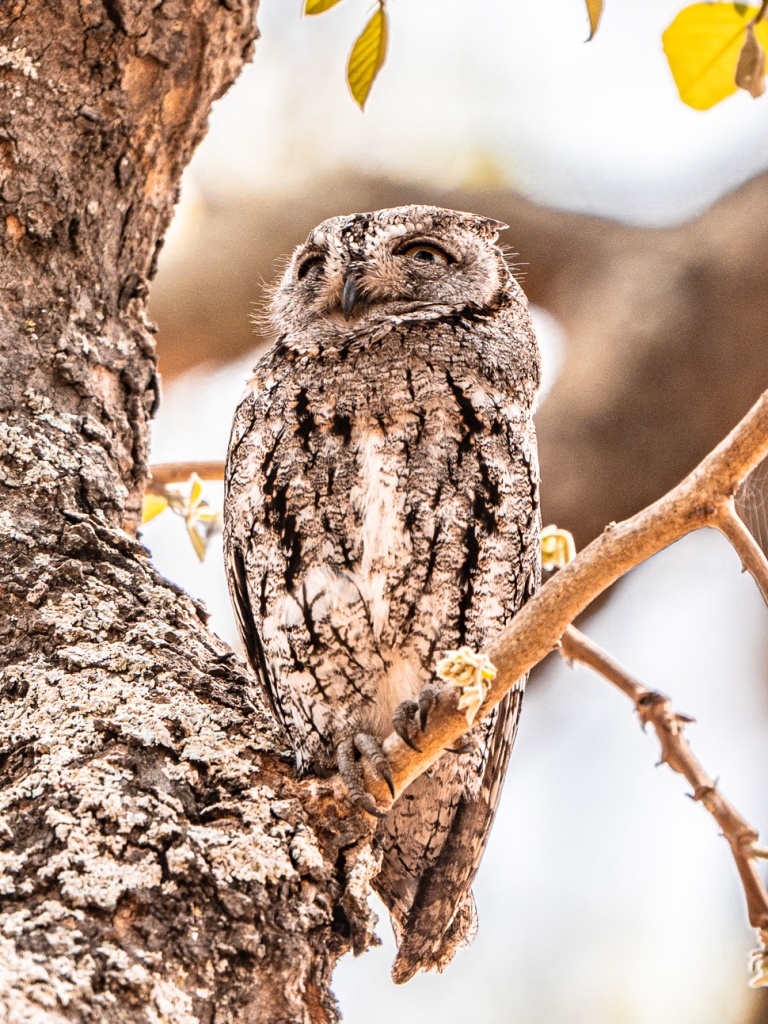 We were just leaving a lookout over the Olifants River, when we spotted somebody running along the sand bank. A closer look got us all exited: a pack of painted dogs!! (or wild dogs) 6 of them were making their way along the river, until something spooked them and they started to watch out in all directions before they continued their way.
A little bit further south, we came across another family of maybe 15 painted dogs, having fun in the high gras, playing with each other.
That day, we saw in the end 3 different groups of painted dogs. That was our best day in Kruger for sure!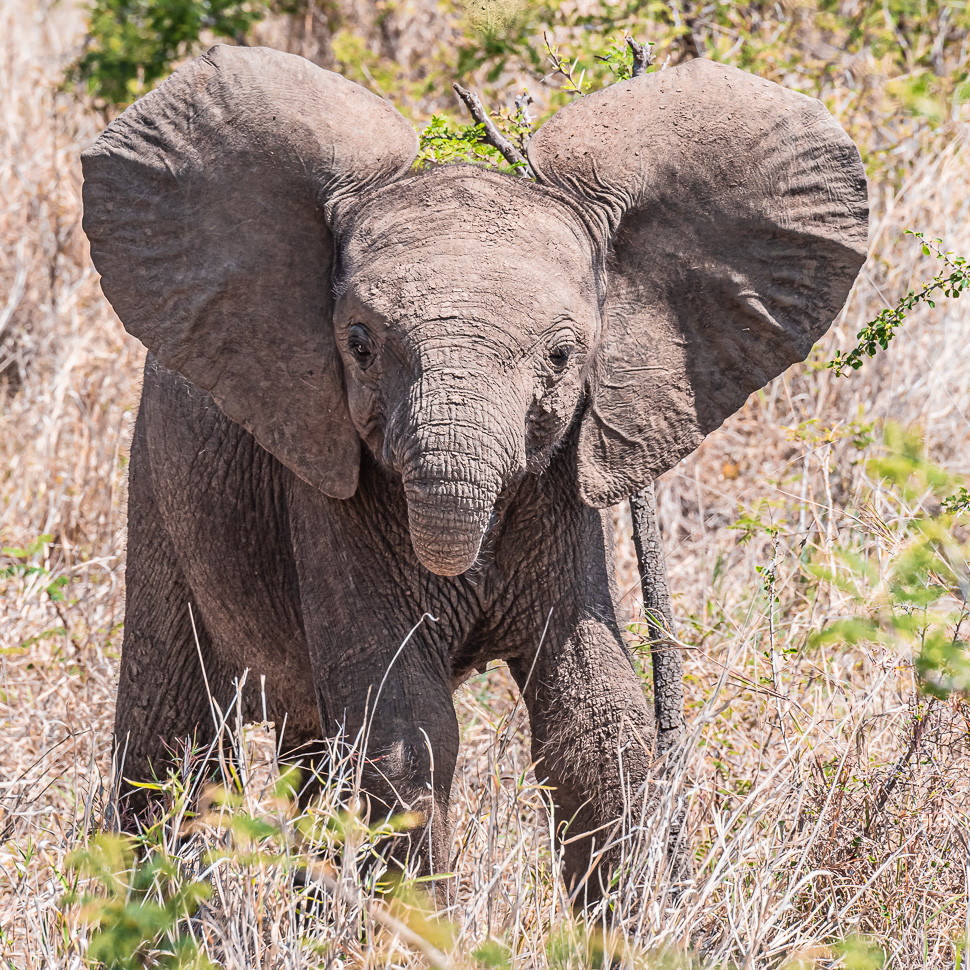 This little fellow had decided, he is the one to defend his clan, trying to scare us away, while the rest of his family was happily enjoying the gras, not even noticing us.
We had great sightings at Kruger and we had hours without seeing much. It is such a huge park, it covers an area of 19,623 km2 and extends 360 km from north to south and 65 km from east to west. The infrastructure is excellent, a very strange experience in comparison with most of the other African game parks we had visited. Beside of very good roads, there are for example picnic sites where you get hot water for your tea or coffee, sometimes even cold drinks and you can rent a skottel (gas grill) for your breakfast or lunch preparation. All the big campsites have a pool, restaurant and shop, where you can get whatever you might need, from souvenirs to toothbrushes, drinks, food and much more.
After 5 days in the park and non-stop game driving, we will relax at lovely Kiaat Campsite in Hayzview for a day and to get sorted again, before we continue exploring.