Even as Stavanger is the oil capital of Norway, you shouldn't expect a dirty industrial town. In the contrary we experienced a lovely, cosy town with many restaurants, shops and pedestrian areas on the hills around the harbour bay.
Lovely little houses are especially found in Gamle Stavanger – the oldest part of town. The beautifully restored wooden buildings were built in the 18th century and in the beginning of the 19th century.
The monument "Sverd i fell" was unveiled by King Olav V of Norway in 1983. The three bronze swords are 10 metres tall and commemorate the historic Battle of Hafrsfjord which took place in the year 872, when King Harald Fairhair gathered all of Norway under one crown. The largest sword represents the victorious Harald, and the two smaller swords represent the defeated kings. The monument also represents peace, since the swords are planted into solid rock, so they may never be removed.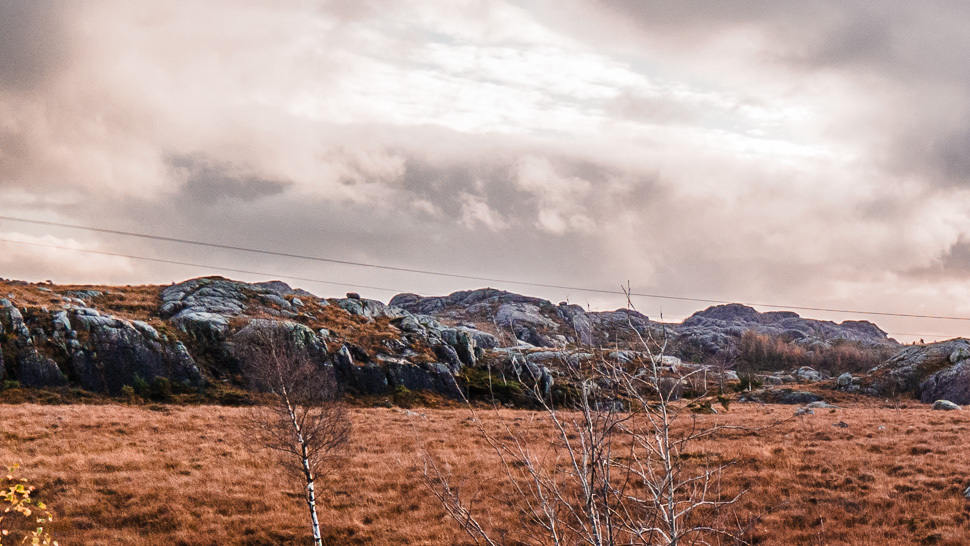 South of Stavanger we reached the Magma Geopark, an area with a rare kind of rock also found on the moon and a fascinating landscape. We found a parking and used a dry spell for a walk.