North of Cape Town we had stopped at the seaside village of Yzerfontein, a lovely place, just that it rained while we were there. From Yzerfontain we visited the San Heritage Centre and drove to Darling, where we went to an olive farm, before we continued to Paternoster and from there to Tietiesbaai, where we had a great time at the sea.
At the San Heritage Site !Khwa ttu (the ! stands for the click sound), we learned about the San, took a tour about the traditional food of the San and had a nice lunch at their restaurant afterwards.
At a reconstructed San village, we could grill some springbok, luckily we didn't have to hunt it ourselves or try to light a fire without lighter.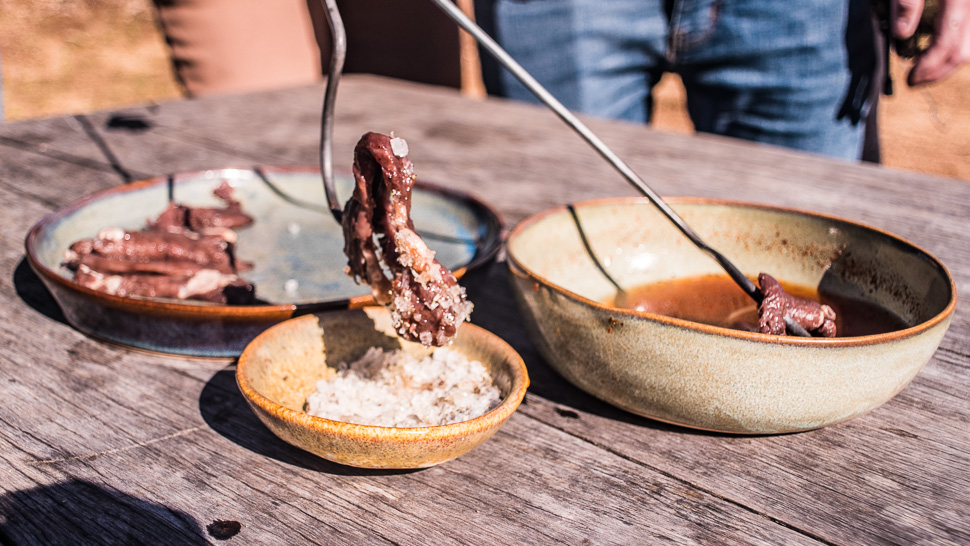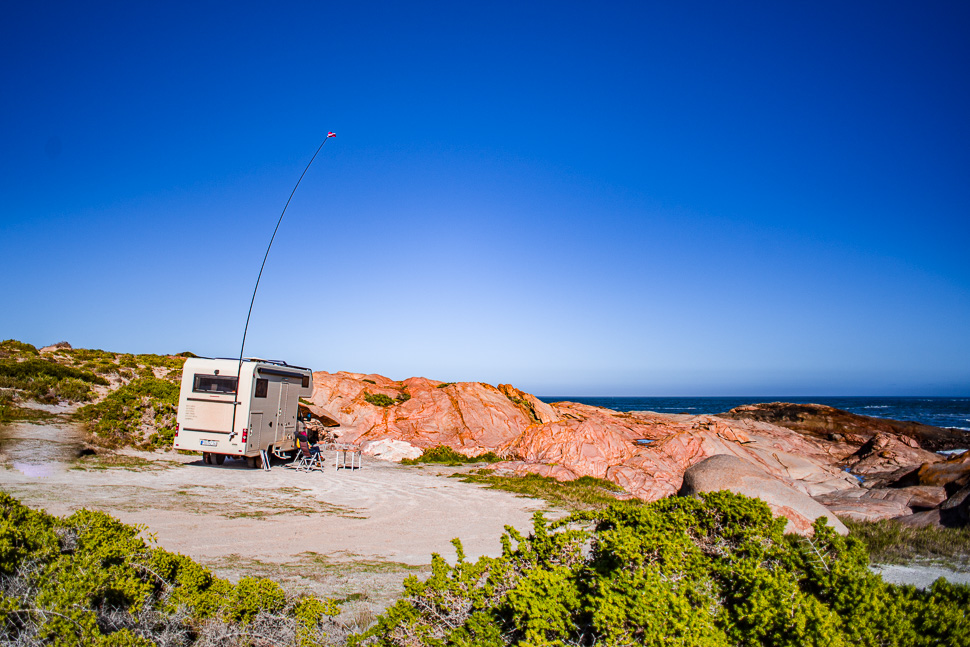 We found a lovely spot with some protection from the wind and a braai place integrated in the rocks. In front of us, the waves were crushing against the rocks. We had to wave our Austrian flag, not to show off, but we had to get our Wifi router high up to have some reception!
We had enjoyed our stay at Tietiesbaai very much, what a terrific place!! For the next day, we had planned a Sunday lunch at the famous Strandloper in Langebaan – more on the next post!