We decided, that we have to pay a visit to the Cape of Good Hope south of Cape Town, as it is just such an iconic place. The peninsula is actually a National Park and we were looking out for animals too.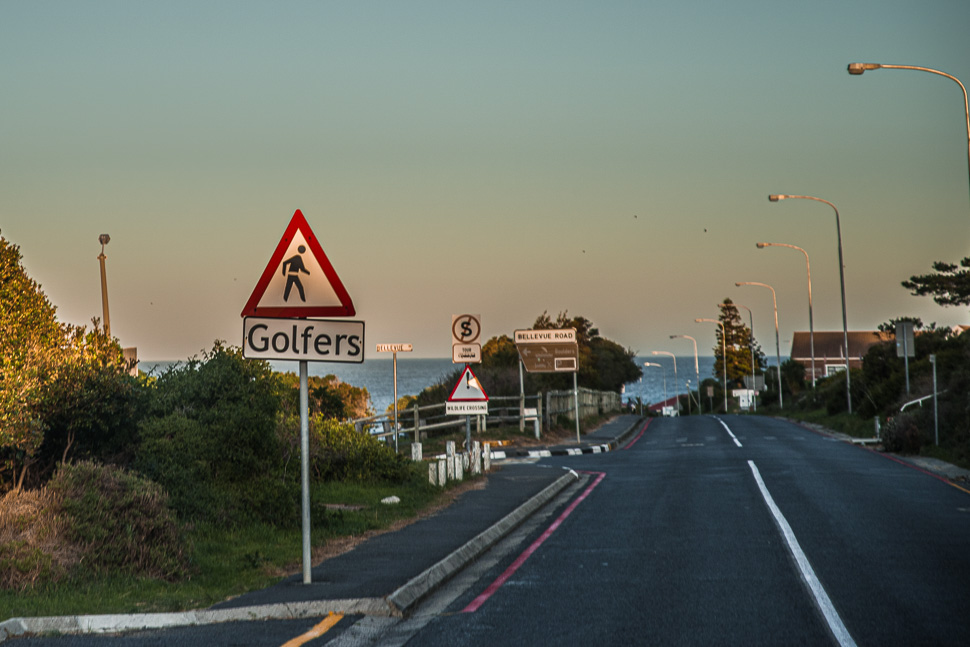 We stayed at the Froggy Pond Campsite in Simon's Town, from where we explored the cape the next day.
Da Gama's initial voyage to India past the Cape of Good Hope (1497–1499) was the first to link Europe and Asia by an ocean route after Bartolomeo Dias had proven, that there is a route around the southern tip of Africa.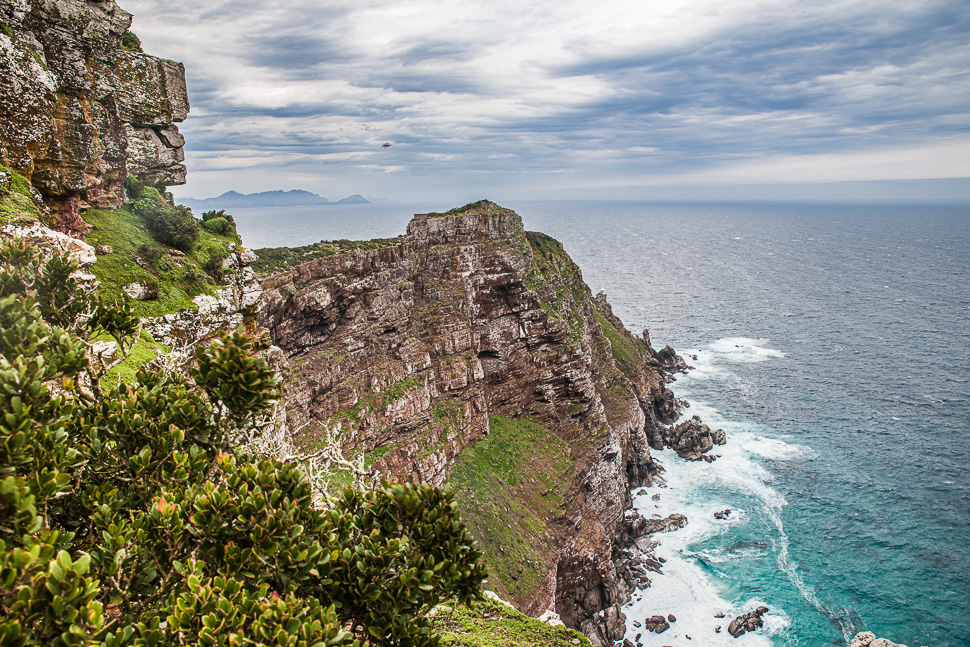 Chapman's Peak Drive is a curvy road between Hout Bay and Noordhoek , where the mountains falls sharply for hundreds of metres into the Atlantic Ocean. The road hugs the near-vertical face of the mountain and provides fantastic views of the coast. But it is also famous for its dangerous rock falls and car accidents.
In 2000 it had to be closed, after 30% were destroyed by a landslide, and was again reopened in 2005 as a toll road. We thought we could finally drive this special road, but the hight limitation to 3m had us sadly turn around.
We drove past Cape Town, until we reached the beach at Bloubergstrand, from where you get the perfect view of Table Mountain.
At the beach, we met a lovely couple, having a foto shooting with the mountains in the back. We were allowed to take some fotos too. We wish them all the best with their baby to arrive any moment now!
Our next destinations are Yzerfontein and Darling – more on the upcoming post!