During our last engine maintenance in December 2020 the status of the brakes was checked. As there was no alarm from the sensors, I decided to wait for another thousand kilometres to check again. Finally, I arranged an appointment at "Trac-Mog.at", a specialist on all Mercedes trucks and UNIMOG vehicles located in Hochneukirchen, a little village about one hour south-west of Vienna.
After removing one front wheel we checked the current status of the disk and brake pads. Yes, we were at the limit. After exactly 102 thousand kilometres of rough travelling through 33 European countries, this is no surprise!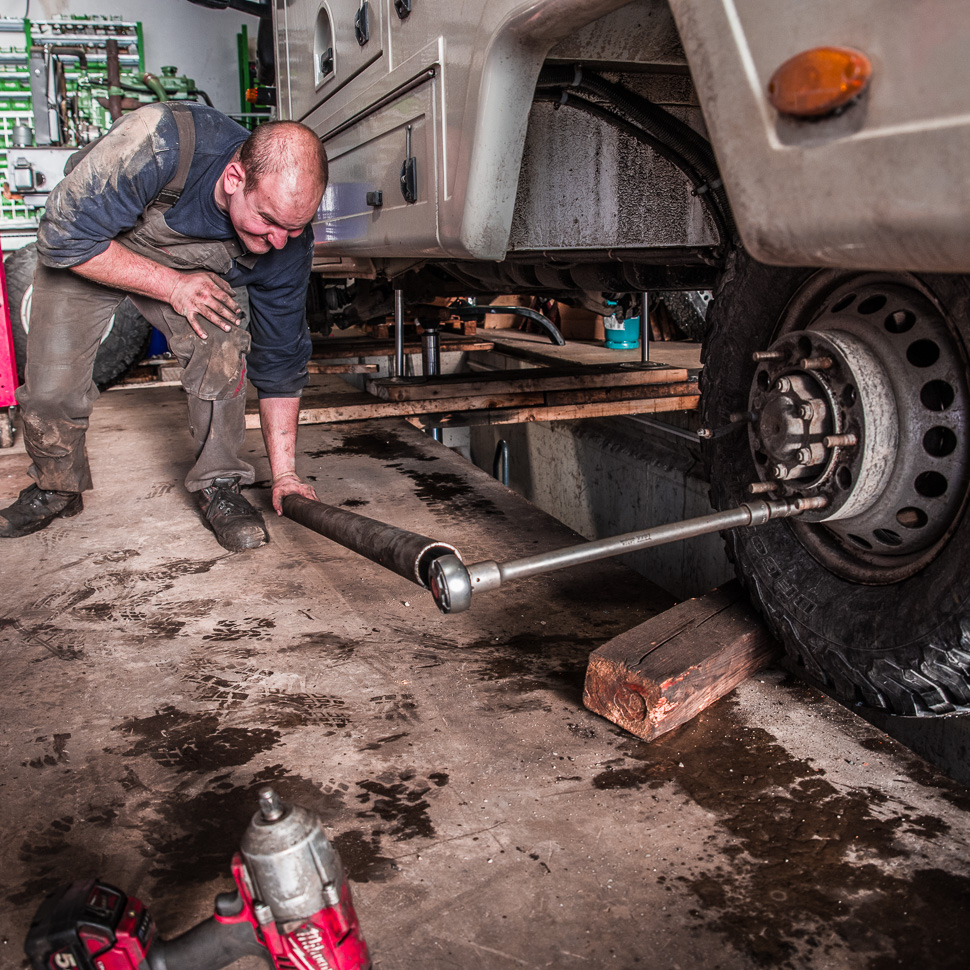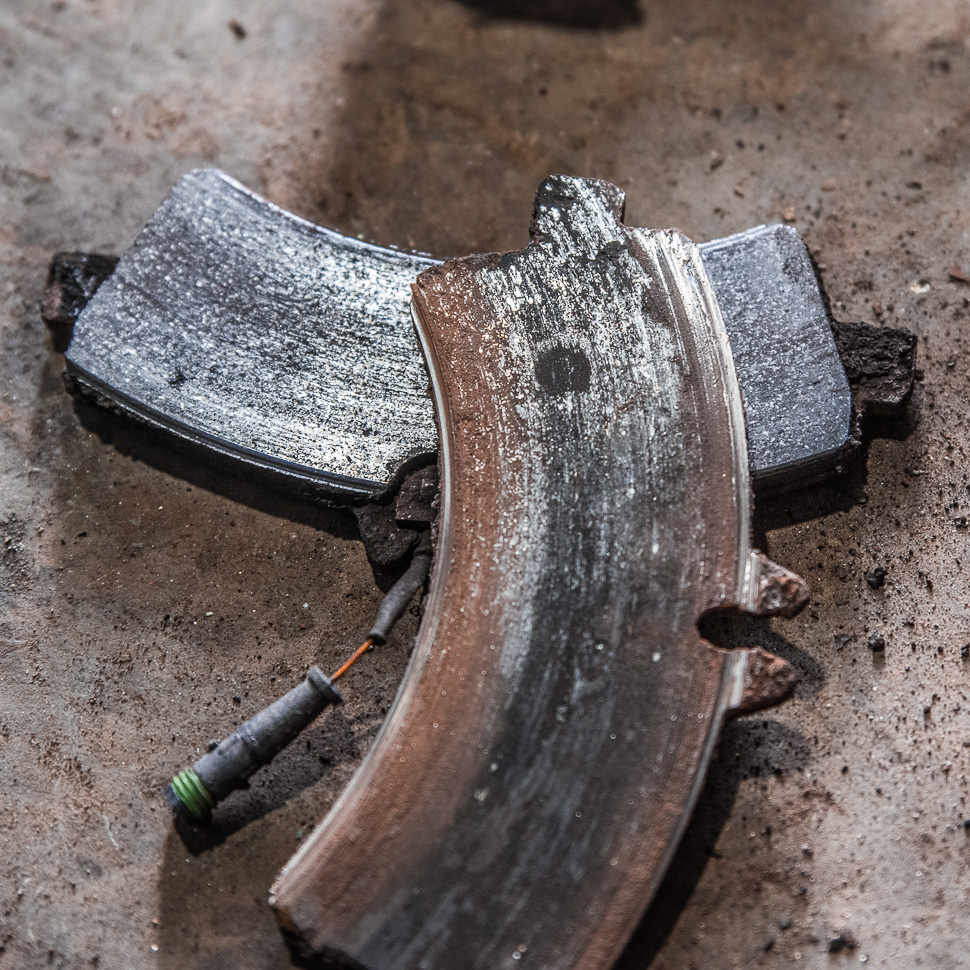 As I am always struggling with the 5 speed automatic gearbox, we pointed the attention to the complete drive shaft unit. This Sprinter is equipped with the standard Mercedes "Oberaigner ZG3" 4×4, so we needed to check gearbox, transfer case, drive shaft and wheels. All mechanical elements are in good condition, we needed only to change gearbox oil – which is a more or less difficult task!