Mt. Nyangani, with 2595 metres the highest peak in Zimbabwe, was our target for today. After paying the park fees, we picked up a guide at the park office and drove 14km through beautiful landscape to the starting point of our hike.
The first part was steep, going up the mountain in a straight line. When we reached the plateau it was more relaxing to hike to the highest point.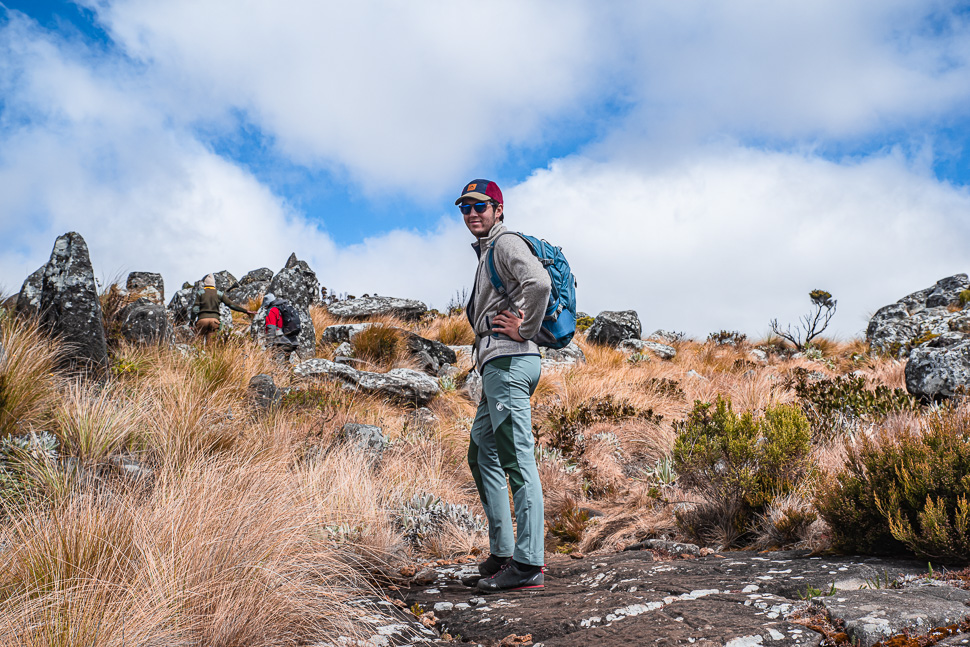 The view from the top was incredible, you could see all the rivers meandering through the valleys and we had a great view into Mozambique.
We were really lucky with the weather, the last days the mountains were submerged in clouds but this day everything was perfect.
What a great experience! Our first peak in Africa!
After gathering some strength at the camping, we decided to explore the Nyangwe Fort. The road took us into the mountains again and after the last turn off, we were suddenly going up a hill, which was covered with a burned forest.
There were only black trees around us, some where making the track very narrow or even lying across the road. When we finally reached the top, we found thick walls built of stones with entrances and crenels. Fascinating to see some remains of former inhabitants in this region.
We will now make our way further south to Mutare – more next!