From the Royal Natal NP with its impressive Amphitheatre, we drove past a big dam to a very black town called Phuthaditjhaba for some shopping before we crossed the Golden Gate Highlands NP.
Our first intention was to camp at the Golden Gate Highlands NP for a night and go for another hike. But the campsite was directly at the road and the mountains had recently burned, so everything was black and looking dead, not a lovely sight, so we continued, looking for a different option.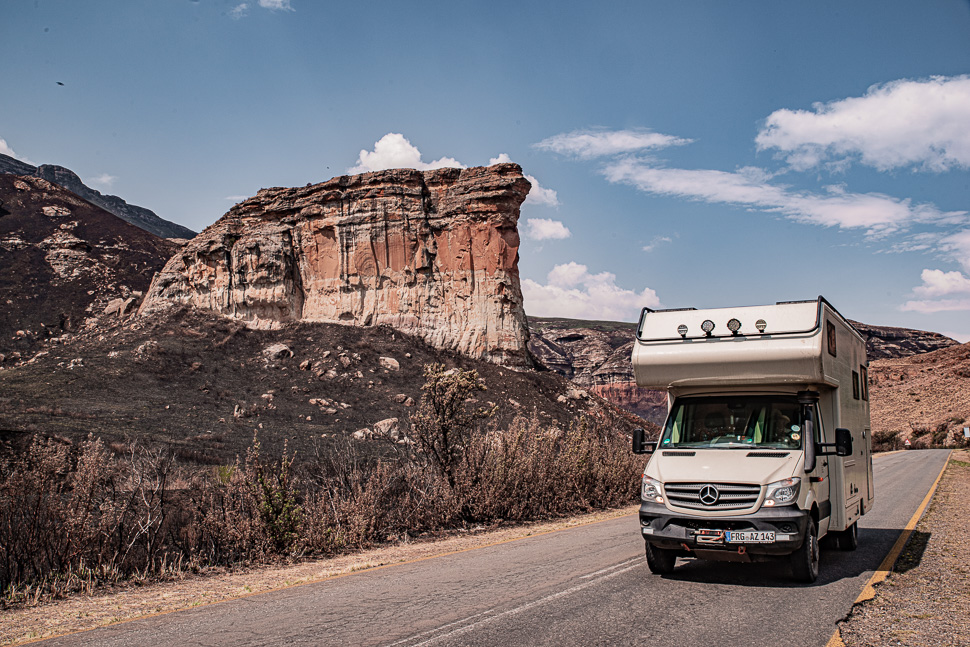 We came past Clarens, which is a very white town, with a lovely square full of shops, cafés and restaurants. We went for a stroll and admired some lovely sandstone buildings.
Further along the border to Lesotho, we found a campsite on IOverlander, which was described as farm, where the owner collects some old steam engines. We thought that would be nice and went there. We were truly surprised when we got there!!! More next!