At the end of a 43km single track road which is only open in summer lies Hamningberg. The weather was good and we got spectacular views over the barren rock formations and tundra vegetation.
Traditionally a fishing village, Hamningberg is one of very few places in all of Finnmark county that was not burned down by the retreating Germans at the end of the Second World War. It was depopulated and abandoned in 1964, although some of the houses are still in use as summer cottages. The old houses, some prefabricated in Russia and transported here, show what Finnmark looked like before the war destructions.
Here the road to Hamningberg starts, which will be closed as soon as snow is back at the end of October. Often the road can't be opened before the end of May. During winter people can only use snowmobiles to get to their houses.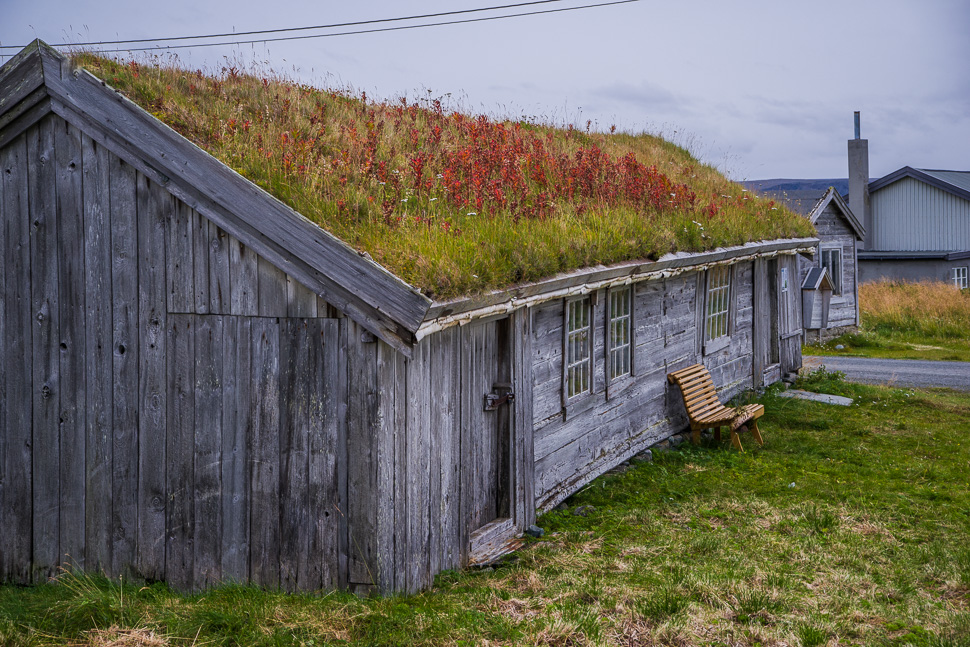 During our visit to Hamningberg the weather had changed to overcast and rainy. We drove back to Vardo, which lies on an island which is connected with a tunnel to the mainland.