We were crossing Belgium, looking for some sights which might be fun on the way. First we found the Abbey of Orval, which fascinated us and then we stopped at Bouillon, not only for its name but because of its position at the winding river with a castle on top. Both locations are in the very south of Belgium.
The Abbey of Orval has a fascinating history: already in 1070, a group of Benedictine monks from Calabria settled here. They were replaced by a community of Canons Regular, who completed the construction work and the first abbey church was consecrated in 1124.
In 1132, a group of Cistercian monks from the Champagne arrived, and the two groups formed a single community within the Cistercian Order.
Around 1252, the monastery was destroyed by a fire and the rebuilding took around 100 years. In 1637, during the Thirty Years' War, the abbey was pillaged and burnt by French mercenaries. In 1793, during the French Revolution, the abbey was completely burnt down by French forces, in retaliation for the hospitality it had provided to Austrian troops, and the community dispersed.
In 1887, the land and ruins were acquired by the Harenne family. They donated the lands to the Cistercian order in 1926 so that monastic life could resume on the site. Under the direction of the Trappist monk Marie-Albert van der Cruyssen, the new monastery was constructed, and in 1935 Orval regained the rank of abbey. On 8 September 1948, the new church was consecrated.
The abbey is well known for its history and spiritual life but also for its local production of the Trappist beer Orval and a specific cheese.
The ruins of the first abbey are still standing next to the new monastery and are great to visit. There are different exhibitions which make a visit to Orval more than worth it, even if you are not allowed into the new monastery.
The vaulted basement from the 18th century houses a very interesting art exhibition of works from Rolf Ball, a French artist from Strasbourg.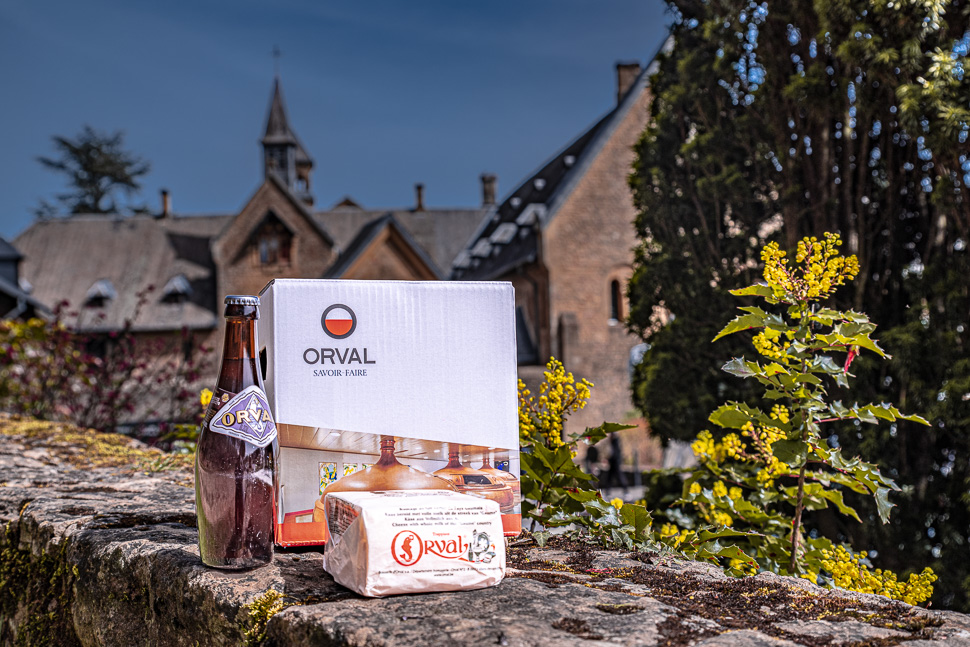 A little bit further west, we reached the village of Bouillon which sits in a sharp bend of the river Semois with a castle on top.
The most famous of the Lords of Bouillon was Godfrey of Bouillon, a leader of the First Crusade and the first ruler of the Kingdom of Jerusalem.
We spent the night at the camper parking Bouillon is providing – thanks for that.
On the way north to the Netherlands we discovered 2 more fascinating places in Belgium – more on our next post!