Our destination was the Udzungwa NP, famous for its mountains, waterfalls and hiking routes. Not a park with big game and roads to drive around, but rainforest and rare animals.
Before we reached the turn off to the national park, the main road to Dar went over the mountains and many trucks struggled there. The landscape was beautiful and the valley full of big Baobab trees, some already with leaves and flowers. Baboons waited along the road for anything eatable thrown out of the car, something you really shouldn't do.
We went to the Honda Honda camp at the edge of the forest. From their bar/restaurant we had a great view of the local monkeys jumping around in the trees and hornbills cruising by.
The next day, the manager of the campsite was so nice to drive us to the office of the national park to pay the fee and get a guide for our hike (94,- US$). He then drove us to the starting point, from where we set off into the mountains to the Sanje waterfall.
It was 32 degrees, very humid and the path was steep from the beginning. Not long at all and we were dripping wet and panting.
We were so excited to see jackfruits! We used the green version, which you can buy in Europe in cans, as they are great to fry until they look like pulled pork. I thought they are from India, but apparently they are grown here too. Our guide promised us, we could try them when we come back down.
When we reached the first view point of the waterfall, it was clear it was still dry season. Not much water came down, but it wasn't completely dry at least. This fall is the highest one in a Tanzanian national park, we were told. What we only found out a sweaty hike later: there are 2 more wonderful waterfalls above this one.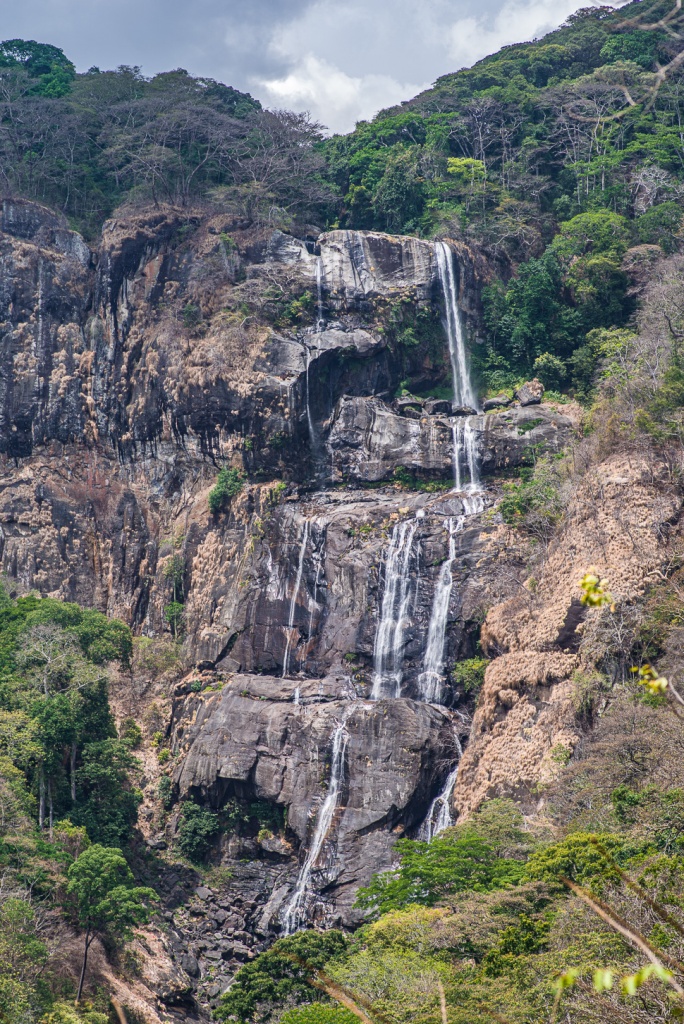 From the top of the first, high waterfall, we had an incredible view over the valley full of yellow sugar cane. After we had cooled down in the river, had rested and drunken enough water to substitute all we had sweated on the way up, we thought the way down will be a piece of cake. We were wrong. We were sweating as hell again, thanks to the heat and humidity. But who cares, we had a wonderful experience and thanks to our patient guides we had made it up there.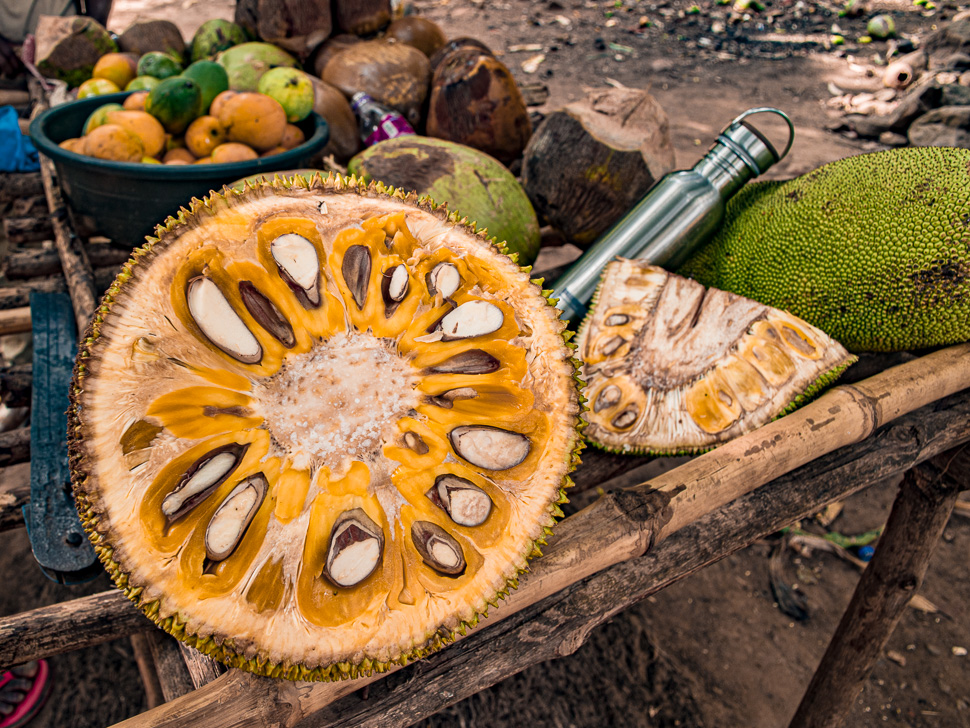 We had a vegetarian dinner that night at the camp in front of the rain forest with all its fascinating voices. The next day we continued to the Mikumi NP. More soon.