A lot of snow had arrived in the South of Austria and we decided to head to the province of Carinthia (Kärnten). On the way we had to cross the mountains at Obertauern and decided to make our first stop here to explore the big skiing area.
The many parkings in Obertauern were empty but it wasn't allowed to stay overnight. We found a parking along the road just outside of the skiing village, where we got 10 cm of new snow overnight.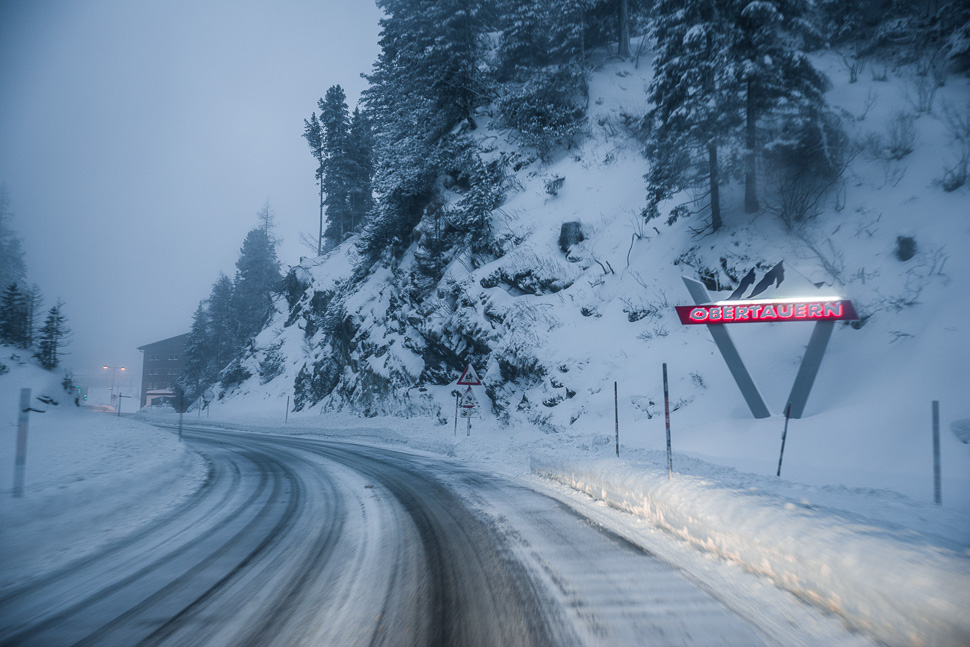 Early in the morning we drove to one of the parkings directly at the lift and realised why it wasn't allowed to park there. Big tractors where clearing the parking of the new snow.
The sun came out and promised a fabulous day to go skiing. But first we had to free our solar panels from the snow to use the free energy during the day.
The sun was shining, it wasn't freezing cold or windy, the snow was perfect, the lifts were running but nearly nobody was there because of the lockdown with closed hotels.
After a perfect skiing day, we left Obertauern and drove further south, noticing that the snow got more and more. Our destination was the lake Millstatt, but first we had to climb one more mountain pass at the Katschberg.
We had travelled this route in summer 2019, on the way to South Tyrol. If you want to see very similar fotos taken in summer, look here.
We are now on the way to even more snow in Carinthia – read more on our next post!