We tried the border to Turkey south of Akhaltsikhe, asking nicely if we might cross it, but no – closed except trucks. The only open border to Turkey was therefore the one near Batumi. To get there, we had two options: a longer route with good roads, or a shorter one over the Goderdzi pass with very bad roads. What did we choose? The shorter one of course!
For the first kilometres the road was perfect, we even thought, maybe they have built a good road already over that pass and we would miss out on all the fun, but no. Just after Adigeni the tarmac ends and from there until Khulo we were driving for 60km over this kind of road, with a lot of roadworks going on, making it even worse.
At the Goderdzi pass at 2000 metres, many houses, reminding us of disheveled mountain huts, dotted the mountain. At the pass the first snow had already arrived and on the other side a ski resort was under construction.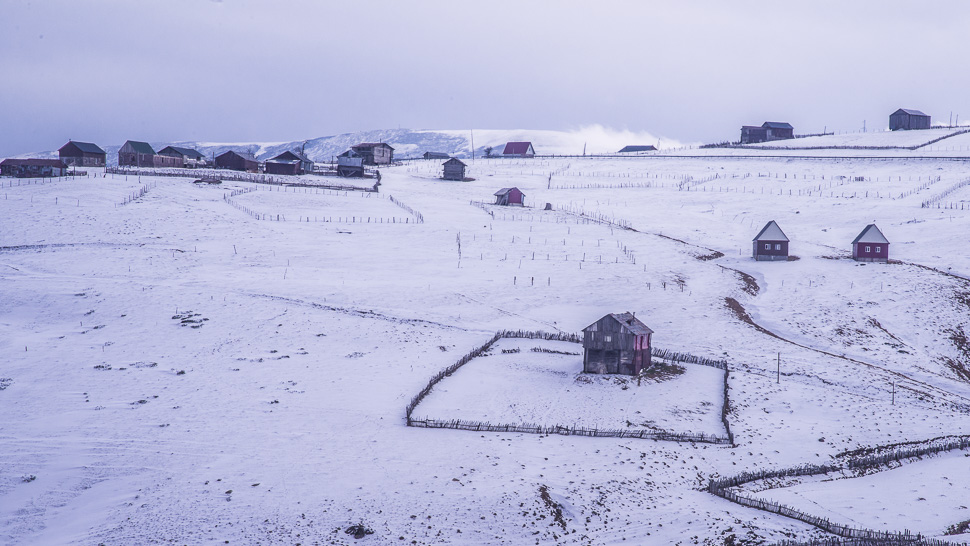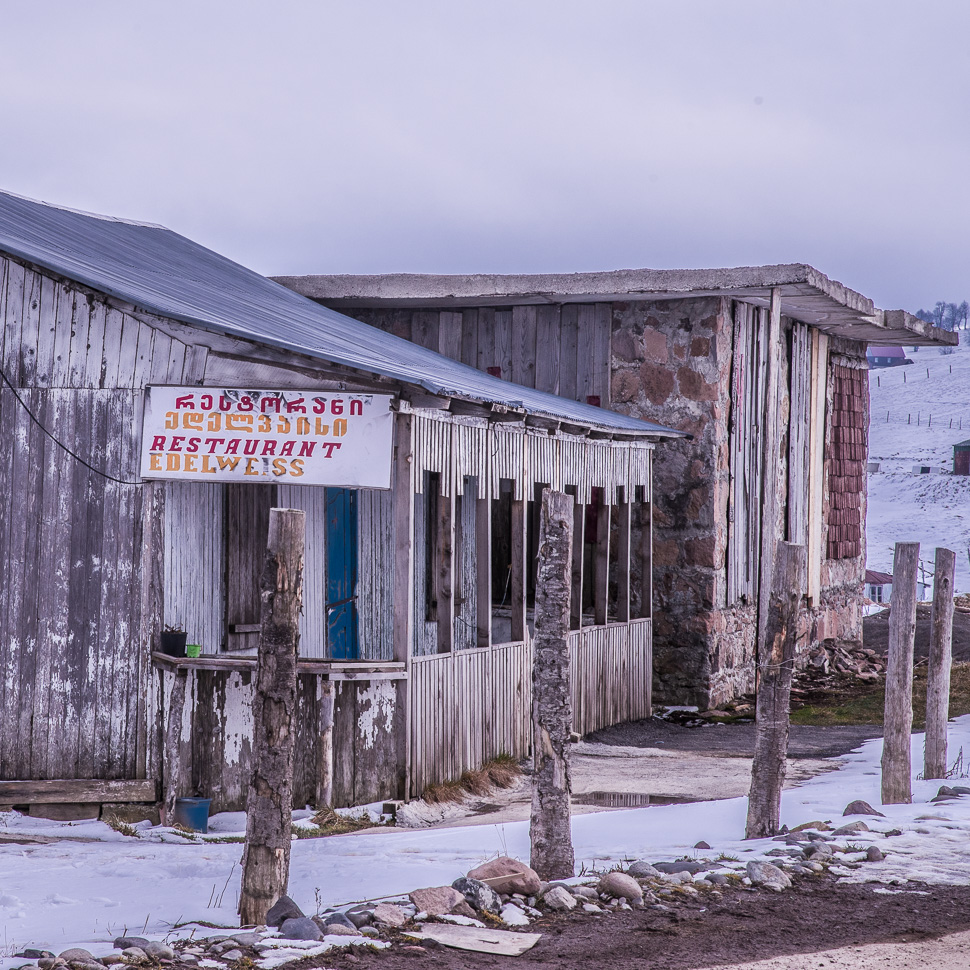 When we finally reached something which looked like a normal road, it was many times interrupted with parts of road work, but nevertheless a big improvement.
The next day, our Votronic inverter stopped to do its job, which meant we wouldn't be able to charge anything that requires 220 volt like our laptops. Luckily we quickly found a new inverter in Batumi, after asking around a little.
For a day or two, we will now enjoy all the pleasures Batumi has to offer, before we will continue our journey to Turkey. More on our next post!