From Sesriem we continued past Solitaire and crossed the Kuiseb River before we turned off the main road into the desert. Our destination were Mirabib and Homeb south of the C14 and later the Blutkuppe further north.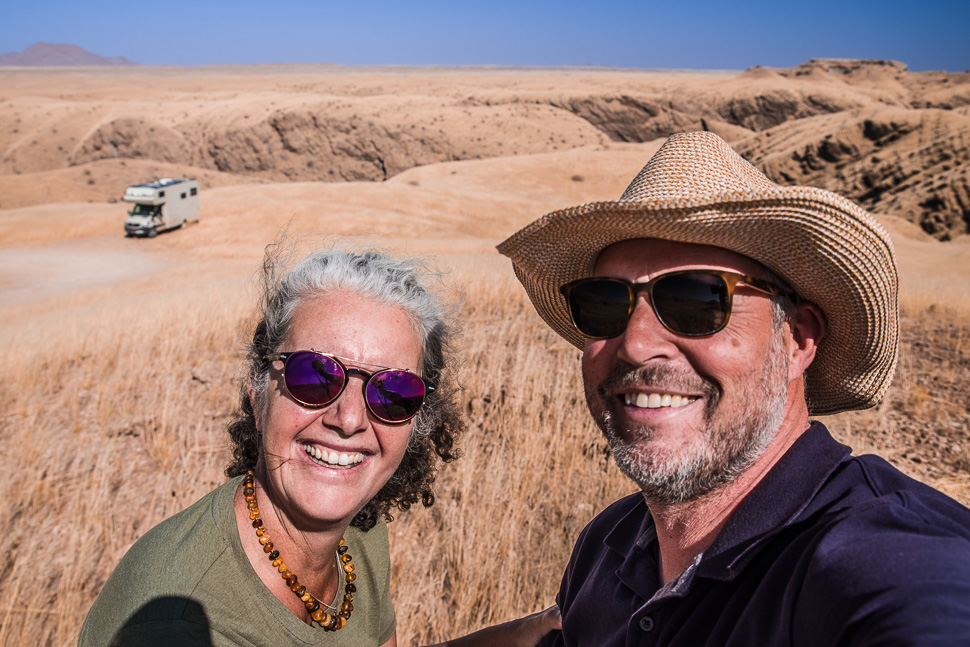 Mirabib is an island mountain, where simple campsites are provided around the granite rock. The road to get there was a real challenge. The last 20 km were badly corrugated and we had to take side tracks to avoid being unbearable rattled until the car would fall apart.
Homeb lies at the Kuiseb river, which separates the red sand dunes in the south from the white desert north of the river.
Homeb is actually a settlement, where cows and goats are kept by a small group of young men. The National Park provides a little camp site under the trees, the locals sell the firewood and the birds provide the music (until the guys from the village turn on their music, also not bad)
We had enjoyed our nights at Mirabib and Homeb, both fascinating places but very different. The river bed of the Kuiseb felt like an oasis with all the green trees surrounding us and the walk up the red dunes gave us an incredible view. Just the roads where a pain for us, so we tried to find side tracks to get off the worst corrugated parts. Luckily others had the same problem before us and we could follow their tracks.
We will drive now north past the Ganab waterhole to the island mountain called the Blutkuppe – more on the next post!