After crossing the border into Kenya, we reached the famous Masai Mara NP. As we had read, that the western part called Mara Triangle has the better roads, useable also during the rainy season, we stopped first at the very expensive Mara West Camp, where we had an incredible view from the escarpment onto the plains and the Mara River. The next morning, we entered the NP at the Oloololo Gate, where we also spent the following night at the public campsite inside the park, amidst the wild animals.
The highlight of the day were of course the lionesses we spotted. They were resting at a little hill, partly hidden, and we were happy we had the chance to watch them.
Another highlight was the rhino we made out in the vast grassland, from a distance easily to be mistaken for a buffalo, which were numerous around it.
The big herds migrating every year to the other side of the Mara River are mostly wildebeest. At this time of the year they are still in the south of the Serengeti, but a couple of them seem to find this whole migrating business too tiresome and therefore stayed in the Masai Mara.
Topi seem to like to stand on little mounts, probably to get a better overview of the surrounding to spot approaching predators.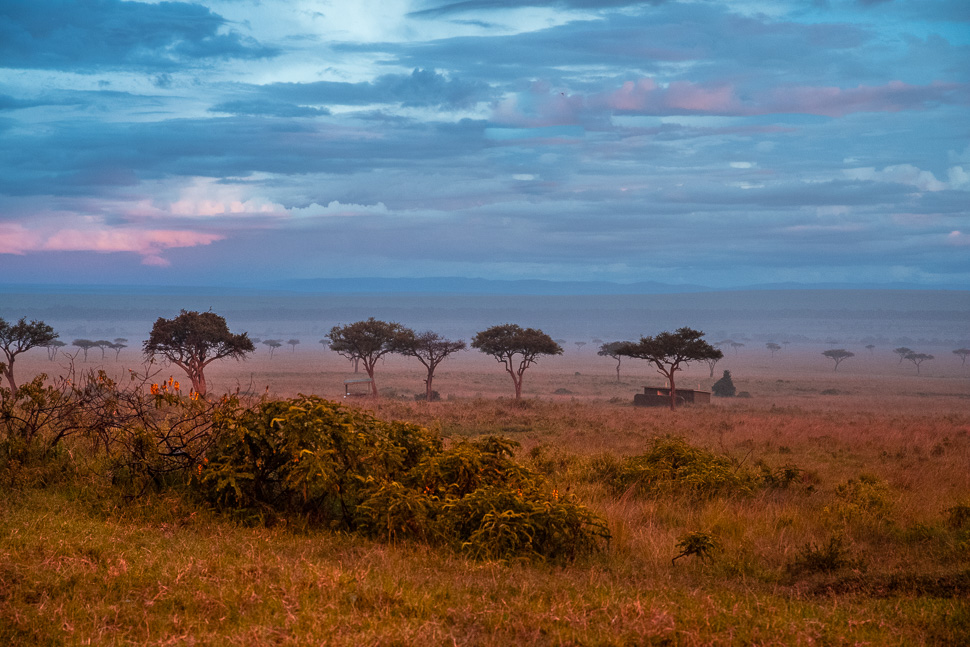 In the evening, a thunderstorm together with the setting sun made a surreal scenery of colourful clouds. We reached our campsite just when it turned dark and spent a peaceful night in the park. The next morning we could watch some balloons starting their journey over the Masai Mara before we had to leave the park.
We will now make our way to Nairobi, to sort out some things like Carnet de Passage, Visa extension and HAM radio license, but also to visit the city of course.