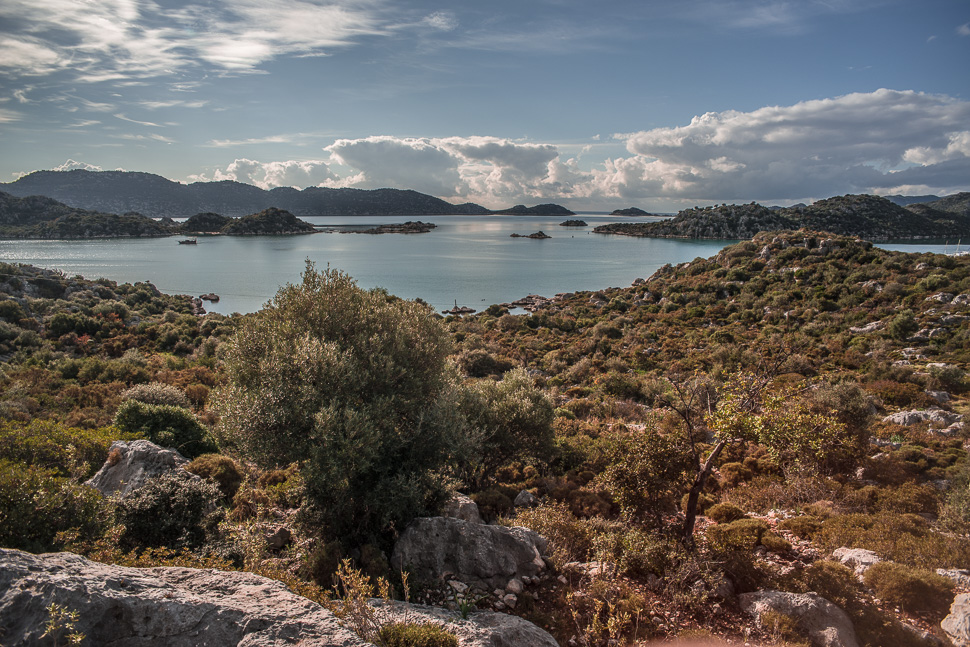 The gods meant it good with us, despite a bad weather forecast we had the perfect day for a hike to the Simena castle. We started from Üçağız, from where you could also go on a boat tour to explore the sunken city at the island of Kekova. We did that trip from Demre during our first visit – post about Demre.
The medieval crusader castle rises above the village. It was built on ancient foundations by the knightly order of St. John, who ruled Rhodes until 1522. The castle walls with their dovetail pinnacles are well preserved.
As the weather was fantastic, we decided to look for a nice beach, which we found near Demre, where we enjoyed the rest of the day.
We had really enjoyed that day – a nice hike, great weather and a lovely beach. Let's hope the weather doesn't look at the same forecasts we saw – days of rain were predicted. What comes next? We will get our washing done in Kaş, a little bit further west. But afterwards? No idea yet.