From a beautiful beach at the bay of Epidauros, we took the bikes to explore the back country with its lovely orchards, small villages and a natural bridge over a gorge called the Devil's Bridge.
The ancient Troezen was once an important city and some of the Greek myths happened here like the stories around Theseus. We came past a tower which belonged to the city wall of Troezen.
For the last part, we left our bikes behind and walked until we stumbled over the bridge, which is a natural arch over a narrow gorge.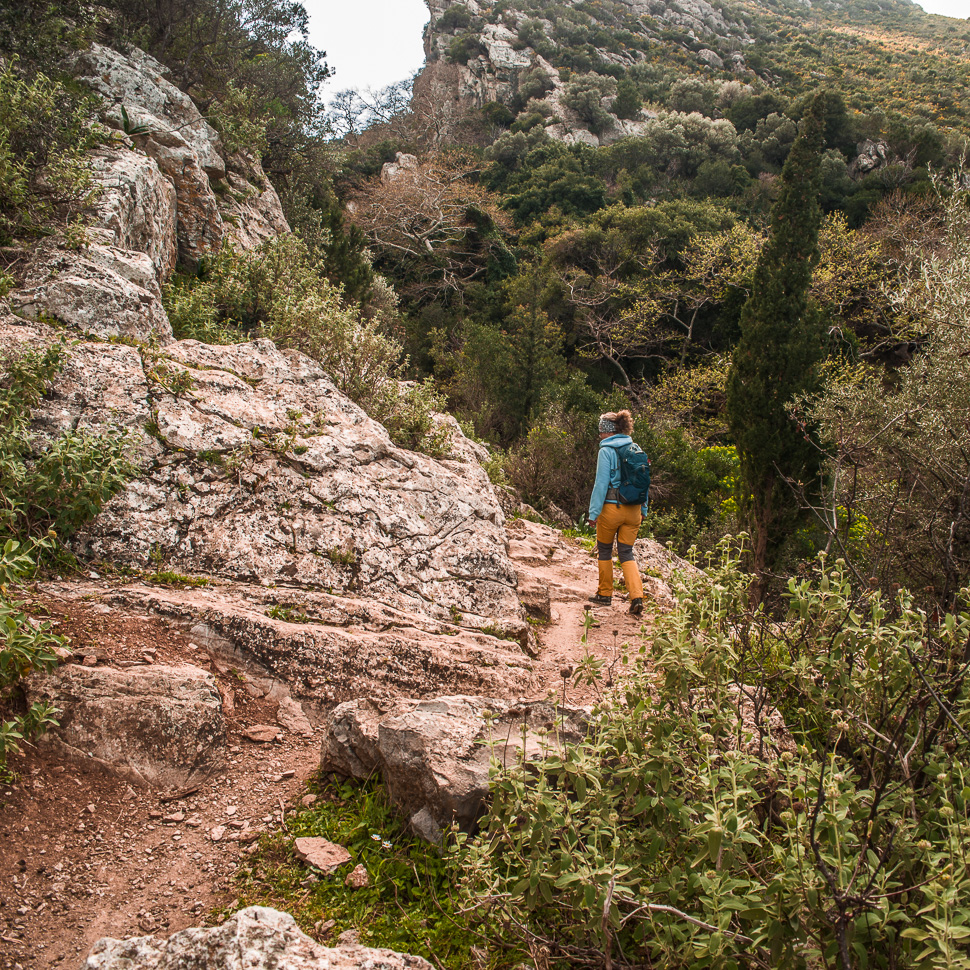 I'm standing on the bridge more than 20 metres over the river, but both sides are overgrown, which makes it hard to recognise.
You can walk down and into the gorge, which would be nice on a hot summer day, when you can enjoy the little waterfalls and pools. From the bottom of the gorge you get a much better view of the bridge, but we didn't go there.
Flowers were everywhere and I decided it was "yellow flower day" with so many different yellow flowers covering the landscape.
The Psifta lake close to the sea also appears in the Greek mythology, but then and now it is an important refuge for many birds, migrants or locals. The only ones we could make out were flamingos.
We had spent 2 nights at Metamorfosi Beach, from where we had a great view over the bay of Epidauros. (37.538118, 23.347890) The Psifta lake is just a short walk from here, but to go to Troezen (or Trizina) it was good to have the bikes with us.
We will explore the Argolis – also called the thumb of the Peloponnese a little more, before we head to the next finger. More on our next post!