With not much to do during the lockdown, we enjoyed the Peloponnese in a very relaxed way, staying on each place a couple of days and exploring our surroundings on foot. First we found a little beach at an abandoned holiday resort near Porto Cheli (37.353256, 23.096413) from where we took hikes along the coast.
Near Nafplio, we found a hill which promised a great view in every direction. To get there we had to tackle a narrow, overgrown road, but who cares about some more scratches on our windows? We don't 😉
The view over Nafplio was spectacular during night and day. On the left the large Palamidi fortress covers the hill, on the peninsula lies the historic centre of Nafplio and in front of the harbour the water castle of Bourtzi. The mountains in the back were covered with snow, as winter had hopefully its last appearance. Parking on the hill: 37.598794, 22.815774.
We had to stop at Nafplio, which is a very lovely town. Of course everything was closed especially in the historic centre, so we decided to climb up to the fortress just for fun, fully aware that it will be closed. It was very windy and quite cold, but the exercise kept us warm.
Our next stop was at Myli, where we visited the abandoned train station where steam locomotives where parked in 1960, left to rust away. (37.555209, 22.717401)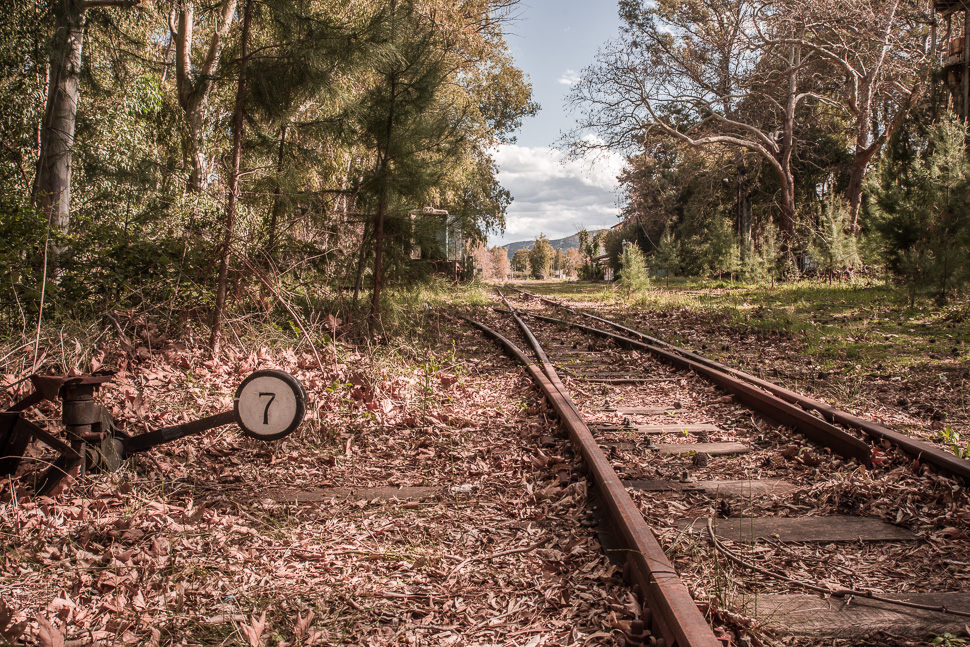 Our next destination will be near Astros, where we know a lonely beach. We heard gold jackals howl at night for the first time when we stayed there 1,5 years ago, which we will never forget. More on our next post!