We were fascinated by the landscape of the Damara land, after coming from the barren coast. Suddenly the landscape was dominated by the golden grass again, with mountains and green river beds.
We stopped at this beautiful spot for the view and decided to stay for the night. We had a fire going in the evening, enjoying the much warmer weather than at the coast.
Our first stop in Twyfelfontain (after the petrol station) was at the Damara Living Museum, where Damara people show their heritage in form of a living museum, where locals in traditional clothing show you how they lived before modern times arrived.
With our designated guide, we went from one station to the next, were we learned about medicinals, the smithy, fire making, crafts and much more.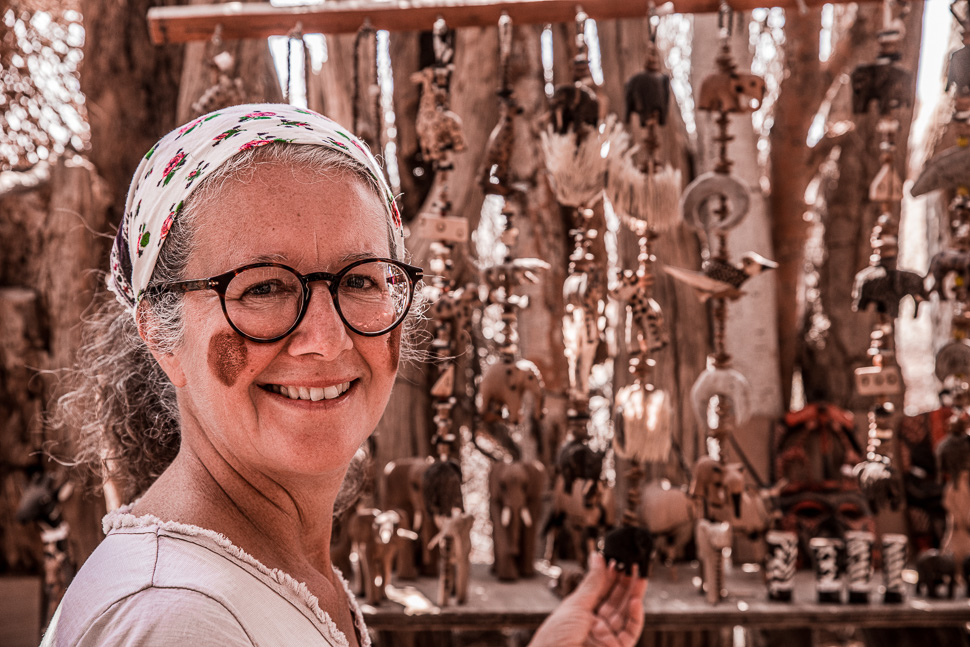 They have a wonderful craft stall, the best selection of souvenirs we have encountered so far. Of course we didn't leave at least with some bracelets and necklaces made from tiny pieces carved from ostrich shells and seeds. A lovely memory!
After our first impressions of this region and its people, we will next visit the rock carvings of Twyfelfontain – more on the following post!