After a refill of the water tank, we drove past Goris, which also has an old cave town, to Khndzoresk, where a suspension bridge takes you over the valley and to the old settlement.
Khndzoresk is famous for its canyon with picturesque rock formations and ancient cave settlement. The artificial caves, some of which are currently still used as stables and warehouses, used to be inhabited until the 1950s. At the end of the 19th century Old Khndzoresk was the biggest village of Eastern Armenia. In the beginning of the 20th century the community had 8300 inhabitants (1800 households). In 1913 there were still 27 shops, 3 dye-houses, tanneries and 7 schools.
The last cave dwellers left their homes in the 1980s. During the Nagorno-Karabakh conflict in the 1990s, the residents of the new village fled to the caves to protect themselves from artillery fire.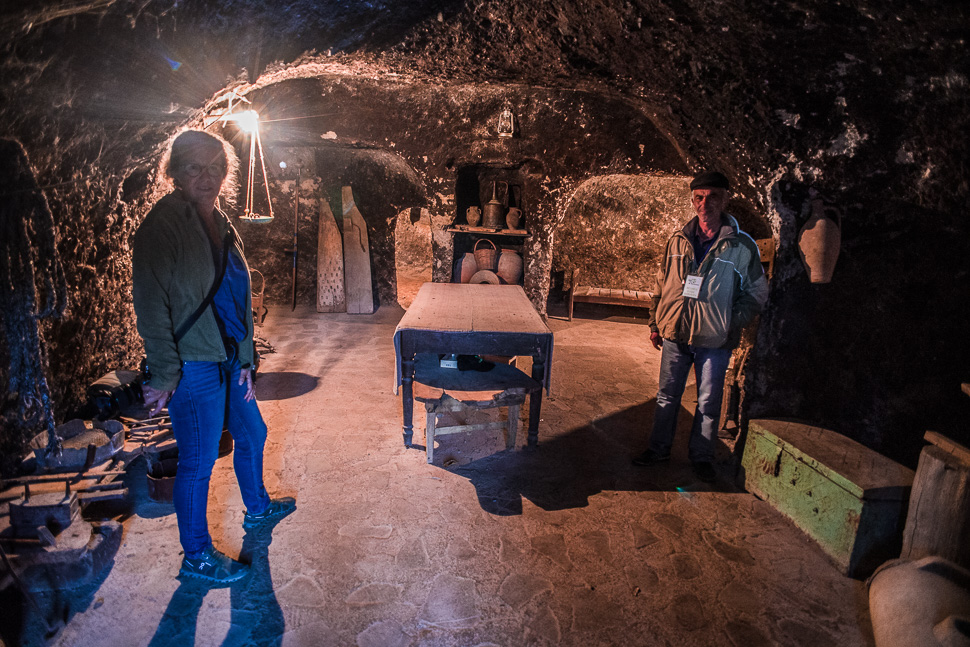 We decided to spend the night at the parking above the bridge, before we want to visit the Tatev Monastery, preferably flying there with the Wings of Tatev. More on our next post!