We had heard that the best (and cheapest) place to track Chimpanzees in Uganda is the Kalinzu Forest Reserve, which is just a short drive from Queen Elisabeth NP. We went to the "Visitor Centre" the day before and camped there, with a good ablutions block available. The next morning at 7.30 am we met our guide and started the hike through the dense rainforest.
After an hour hiking, we could already hear the Chimps shouting in front of us. Soon we saw the first monkey moving around in the large trees.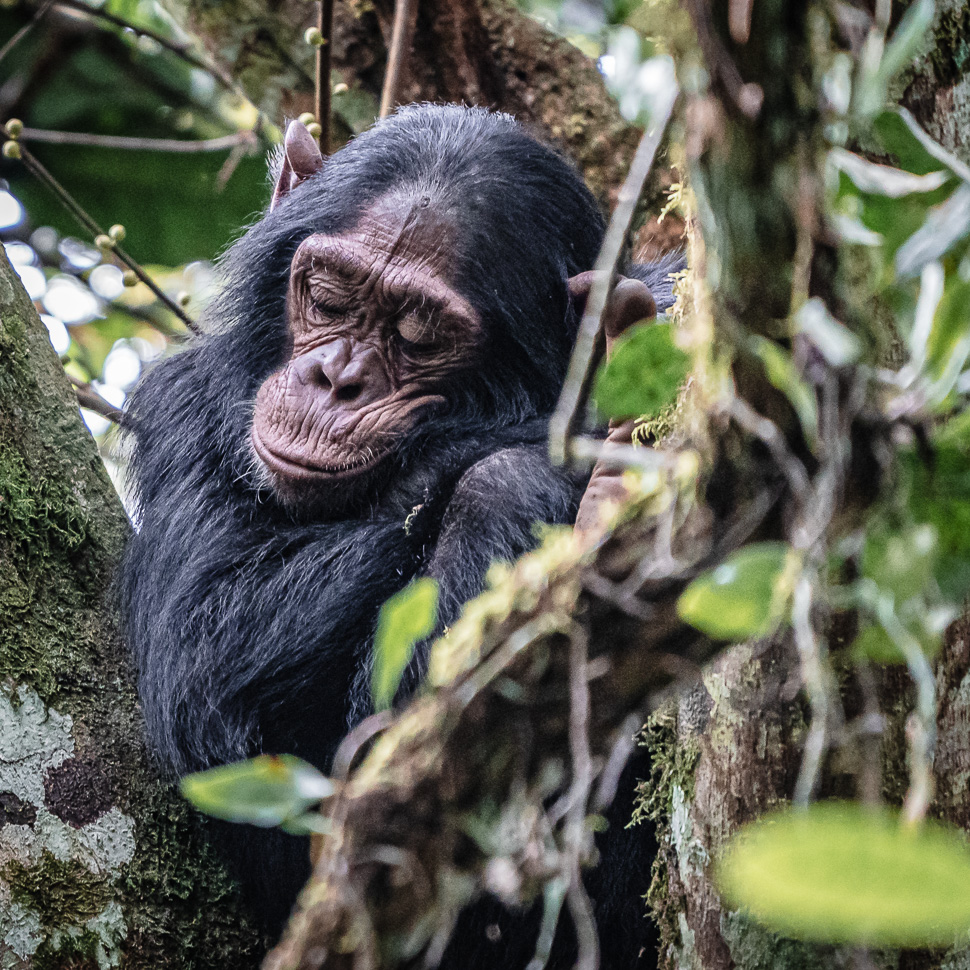 We were happy we had seen many members of this big group of chimpanzees. Beside the danger of being hunted for meat or to be sold as pets, the biggest threat lies in the loss of natural habitat through deforestation. As everywhere else in Africa, there is not much wildlife outside the national parks.
Our route will take us now past the Rwenzori mountains to Fort Portal.