We had spotted an area at the coast, between Venice and Triest, which is not developed and looked quite natural. Between Caorle and Bibione lies the Valle Vecchia with an unspoiled coast, mostly wooded dunes and a wetland full of birds and other animals.
There is a big parking for the beach, which also serves as a camper area, a great place to stay for a couple of days. (45.624454, 12.957516) To get closer to the wetland, there is another parking. (45.622425, 12.917809)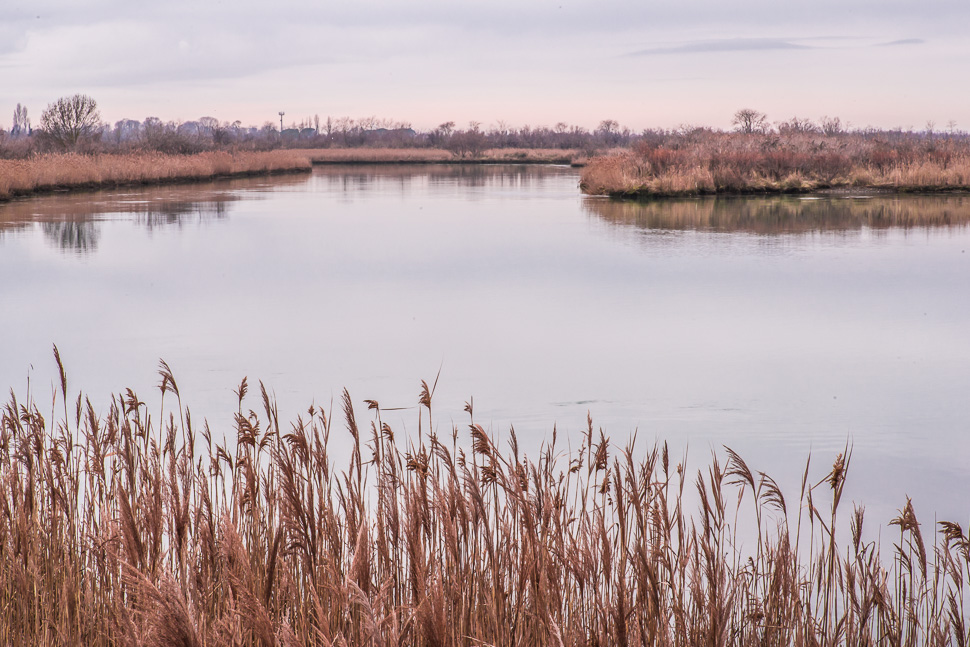 There are bird hides around the wetland, and a lot of different birds are living here. We noticed 3 Flamingos, swans, ducks, coots, hundreds of geese, many egrets, and for sure didn't notice many others. The greatest surprise was to spot muskrats. In the end we saw three of them, disappearing into the water when we came closer.
It was low tide and locals were gathering mussels at the beach. Even with an overcast weather, we really had enjoyed this area, which is great for hiking or cycling and in summer to enjoy the beach. A place we will remember to come to again.
We will continue along the coast to Triest and the Castello di Miramare, both with a strong connection to our homeland Austria. More on our next post!