From our adventures in the semi-desert, we were now on our way into the capital Tbilisi, where we wanted to spend some time exploring the historic centre. We arrived in the late afternoon and found a parking, from where we could easily walk to the most important sights.
At Gudiashvili square, we were flashed by the recently renovated houses. They were such a big contrast to the rest of the town, that it felt somehow weird. As soon as you leave the square, you are brought back to reality.
The next day, we went on a Free Walking Tour with our guide Zura. It was great to have him explain a little about the history of Tbilisi and take us on a long walk through the centre. This way we discovered many interesting corners of the city. You will find available tours on https://tbilisifreewalkingtours.com/ – we truly can recommend to go on one of their tours!
Balconies are an important part of the houses in the old town, once buildings of wealthy merchants. With the Soviet regime, the houses were confiscated, divided into many small flats and given to people in need of housing. Today the apartments are property of the inhabitants, but not everybody can afford the necessary renovations.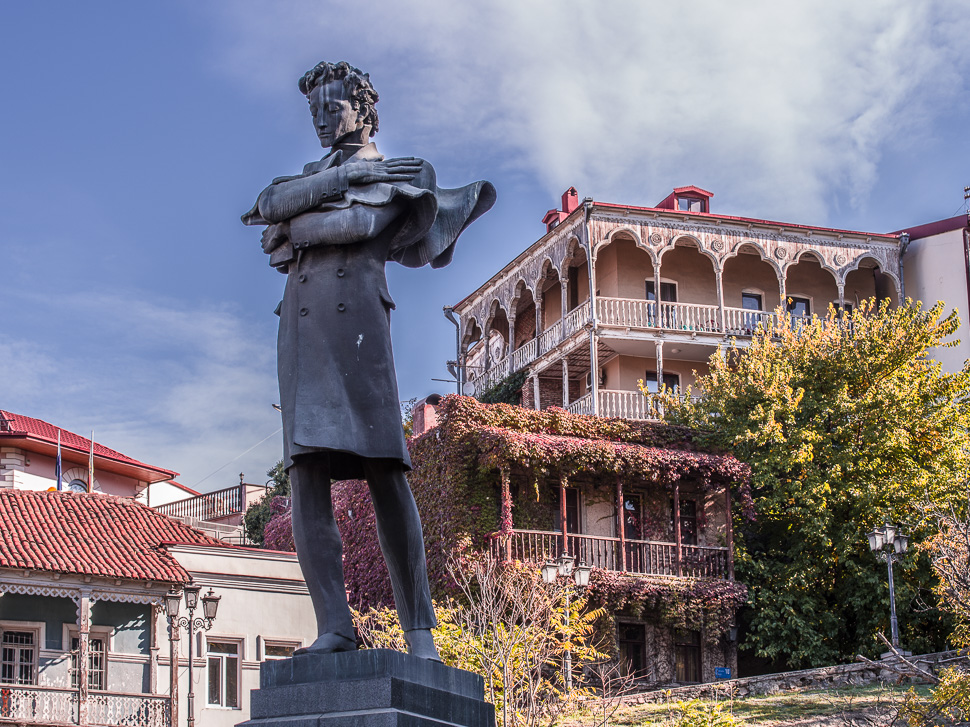 We had one more day in Tbilisi planned, where we went to a self service laundry to get our washing done, and then to the Tbilisi Auto Museum – more about that on our next post!