Before our trip to Lake Natron and the Serengeti, we spent a couple of days at the Migombani Campsite above Lake Manyara, a wonderful place you shouldn't miss! Here we pondered about the options we had, to explore Ngorongoro and Serengeti. In the end, we decided to give up a visit to the Ngorongoro crater. A day trip into the crater would have cost $810,- for the 2 of us, just ridiculous!
To get to the Serengeti, you have to cross the Ngorongoro Conservancy. For that you have to pay $70,80pp and, we don't know how much, for the car, just for transit. Therefore we developed a different plan: driving up to Lake Natron and from there to Klein's Gate, the northern entrance into Serengeti. This way we could explore the arid and remote area close to the border to Kenia.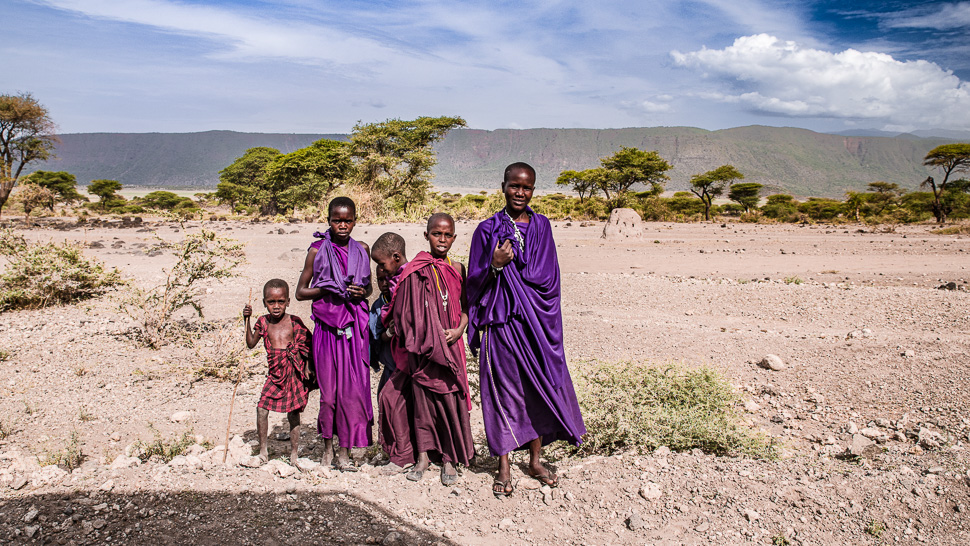 We reached Lake Natron on a 110km gravel road, which was in good condition and took us through a great landscape with many volcanos and the arid plains in between, where the animals of the Maasai graze.
Ol Doinyo Lengai, the "Mountain of God" in the Maasai language, is an active volcano located in the Gregory Rift, the eastern branch of the East African Rift fracture system. Its last eruption was in 2008.
For going to the area of the lake we had to pay some fees: $90,- for the government, $83.84 for the "wildlife". We were told this fee is per day, so we decided to stay only one night here. Hopefully some of that money goes to the people in this area and not into some government pockets.
Lake Natron is a salt lake and quite shallow, less than three metres deep, and varies in width depending on its water level. At the moment the large dry salt plain indicated a very low level.
Around the lake we spotted zebras, giraffes, wildebeest and some flamingos.
Lake Natron is the only regular breeding area in East Africa for the 2.5 million lesser flamingoes, whose status of "near threatened" results from their dependence on this location. 75% of the world's population of Lesser Flamingos were born at Lake Natron. It is a safe breeding location because its caustic environment is a barrier against predators trying to reach their nests on seasonal islands.
The landscape around the lake was fascinating and we were happy we had chosen this route. At the lake we spent the night at the Maasai Giraffe Campsite, which was lovely and had a pool to cool down, as the area of the lake is very hot.
The next morning we were met by a local guide ($20,-pp mandatory), who took us on a hike into the valley behind the village – more on our next post.