From the Brukkaros crater we drove a fascinating route west to Helmeringhausen, a farm which serves as a rest stop, and further south to Aus, where we were lucky to see the feral horses of Namibia.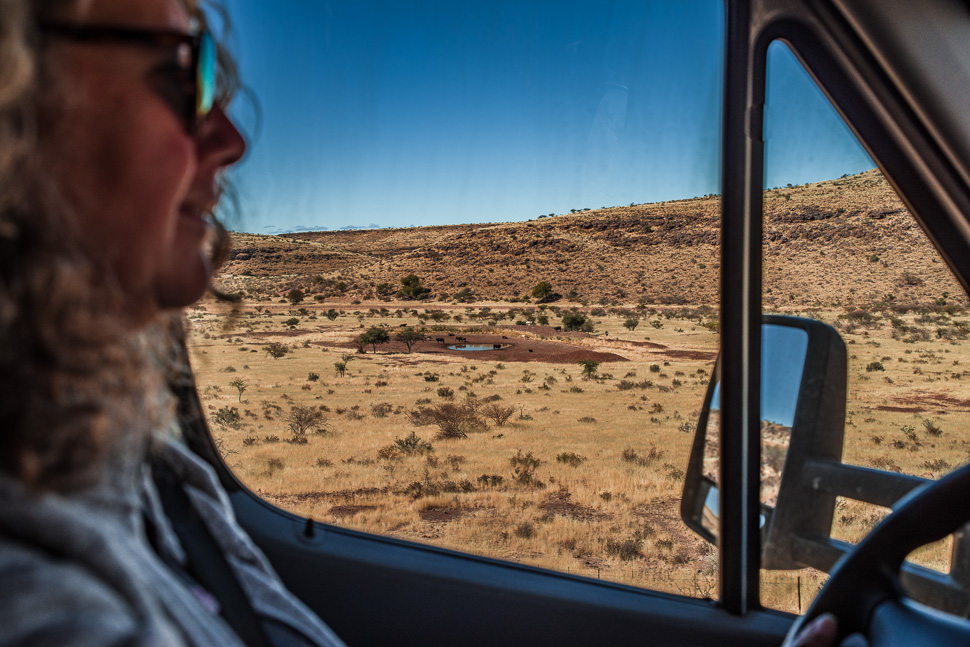 We stopped in Aus, not at the Bahnhof Hotel, but at the campsite of Klein Aus Vista, a lovely place with a restaurant, pool, chalets and a campsite in a valley nearby. From there we went on a hike up a hill until you get an endless view into the desert.
The wild horses of the Namib are former military horses, which couldn't be recaptured after an attack during the war. They somehow managed to survive in the desert, and as this was Sperrgebiet (restricted area) because of the diamonds found here, nobody could capture them since then. Today they are a group between 100 and 300 horses, which are able to survive depending on the rain which is very rare in this area. But there is a waterhole, which once served the steam train, and is now kept in working order for the horses.
From Aus it is a long drive through the desert to Lüderitz, the coast town with its natural harbour. More about Lüderitz and the Namibian coast in our next post!