The Jostedalsbreen is the biggest glacier in continental Europe, covering an area of 487 km2! A helicopter flight might be a good way to experience how big that is. We only had the chance to hike to another of its arms and learn more about it in the glacier museum, where we came close to flying over it!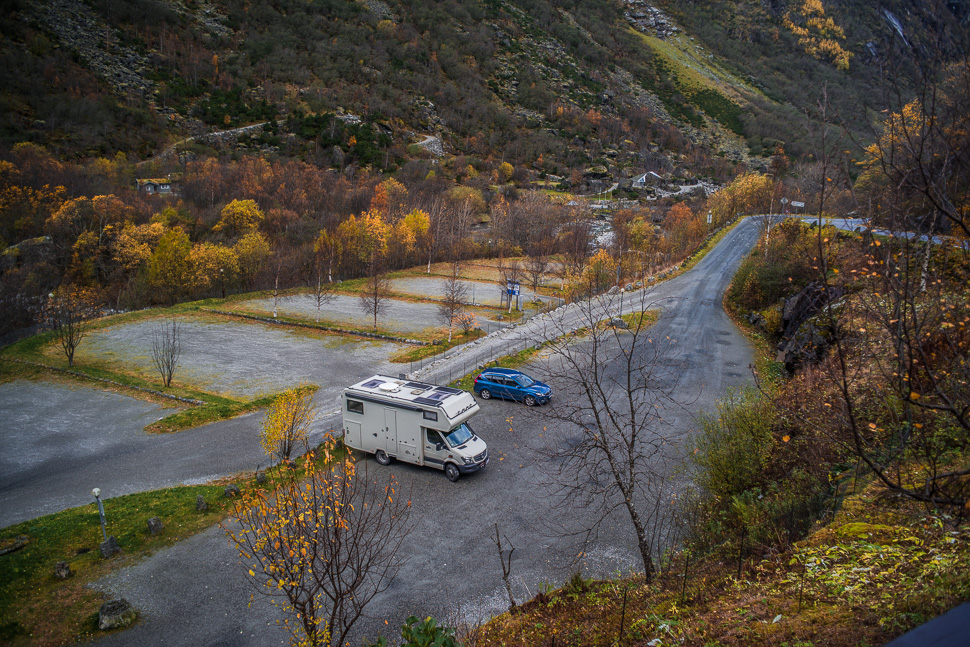 The Briksdalsbreen is the best accessible glacier arm, where tourists from cruise ships are transported into the valley and up to the glacier in small electric carts, making it maybe not the best place to go to in summer, but at this time of the year, nobody was there and we had the glacier to ourselves.
The hike is beautiful and takes about 45 minutes where we came past waterfalls and all the traces the glacier left in the valley.
Also here the glacier had receded over the last years, but Briksdalsbreen is known to grow even when other glaciers in Europe were in decline.
The size of Briksdalsbreen depends not only on temperature, but is also strongly affected by precipitation. Measurements since 1900 show advances in the glacier front in 1910 and 1929. In the period from 1934 to 1951 the glacier receded by 800 metres, exposing the glacial lake. In the period from 1967 until 1997 the glacier expanded by 465 metres and covered the whole lake again.
After the year 2000, the glacier once again receded and in 2007 the glacier front was on dry land behind the lake. In this regard, its position approximated the situation in the 1960s.
With winters with little snow and the summer temperature above average, the glacier receded again over the last years. We wish for a lot of snow to come, so that next time we come here the glacier extends at least until the lake again!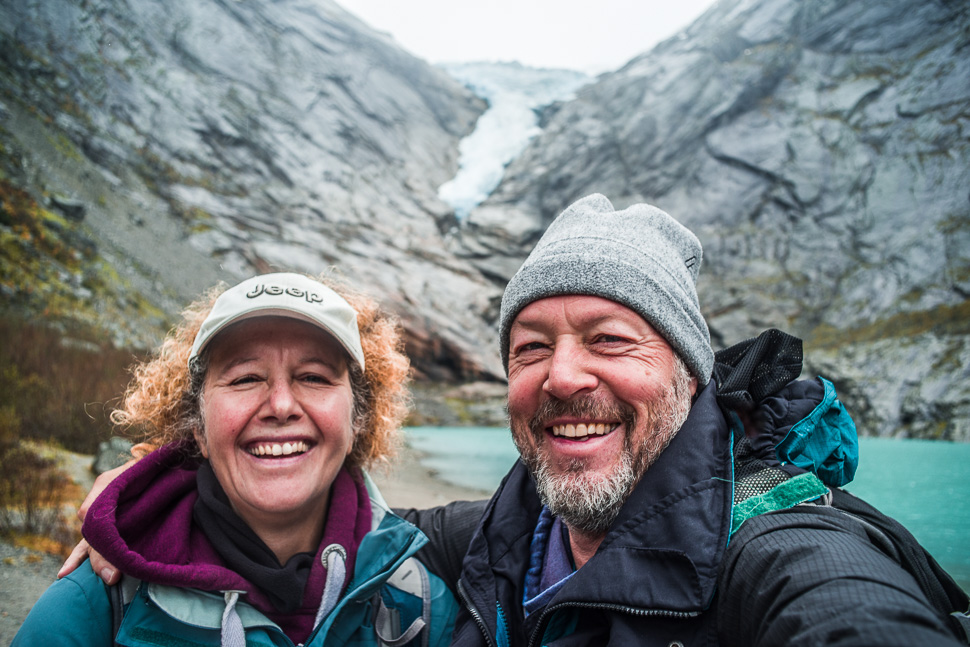 We were now on our way to the southern side of the Jostedalsbreen where we wanted to visit the glacier museum in Fjaerland. For the night we found a great spot at the Bøyabreen, another side branch of the glacier, where we could park and even watch and hear a bit of the ice breaking of from the edge!
It had rained all night and the next morning was perfect to visit a museum for a change. The main attraction of the Bre Museum is a film about the glacier which gave as a really good impression of the mightiness and beauty of the Jostedalsbreen.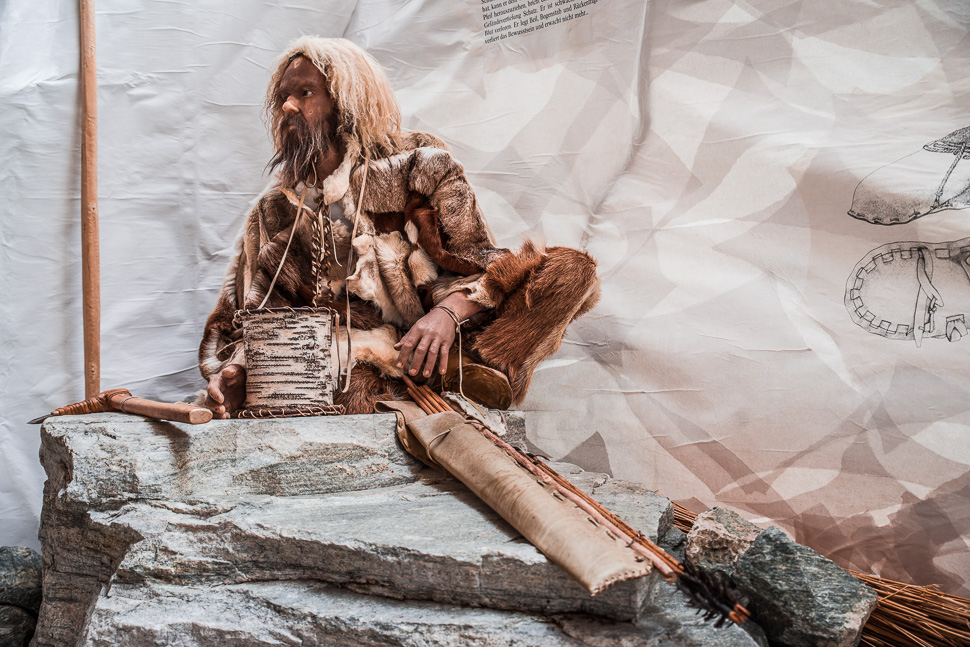 We also met a friend from the Austrian Alps – Ötzi – the man from the ice, found in the mountains of the Ötztaler Alps.
The exhibition was very interesting and we enjoyed some experiments with ice we could do ourselves. From the museum we continued our trip along the fjords through many tunnels and with another ferry crossing.
In the evening we reached an old stave church in Borgund, where we will go on a hike tomorrow, following a very historic route – check out our next post!