We had read about this place somewhere and were fascinated by the pictures we found on the Internet. A cemetery of old cars from the 40s to the 70s lies in a remote forest close to the border to Norway. We drove on a small gravel road to get there, when suddenly the first old cars appeared in the forest. (59.361087, 11.838636)
An abandoned house surrounded by meadow and forest must have been the home of the owner of this junkyard, who collected abandoned cars since 1950.
But soon we discovered that the meadow full of cars was just a small part of the "cemetery". The forest held even more cars, with the trees growing not only around but also through them and moss covering every surface.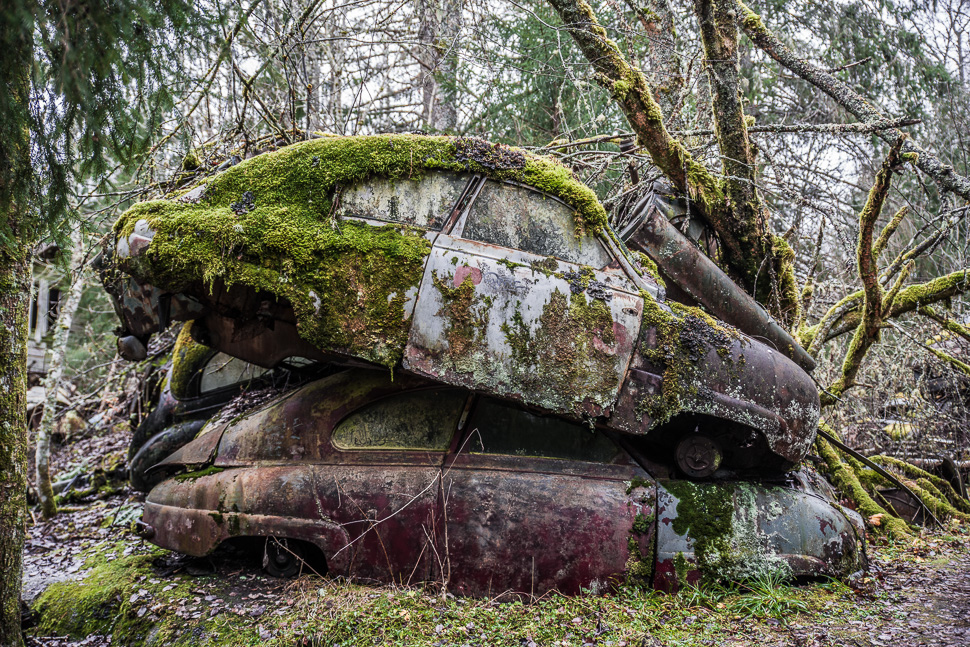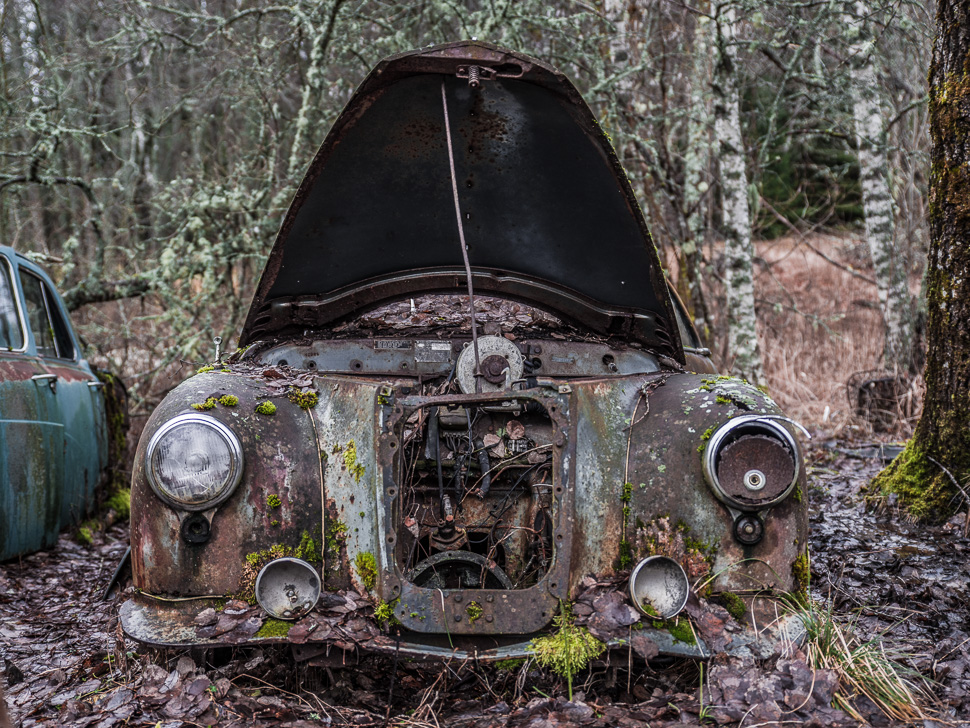 As you can see, we were fascinated by these beautiful cars in decay. We spent hours to explore the area and take pictures. We both had a theme we were looking for. I was watching out for faces and found a lot of them, for me they tell their stories well. Edi was searching for interesting dashboards looking into every car. Below you find 2 galleries with more pictures. We hope you like them as we do!
What a great place! We had so much fun making our way through the cars and finding good ones, we even didn't mind the mud. Our next destination is a national park, where we want to explore unspoiled nature without cars as a change. Check out the hike on our next post!