The Kasanka NP is famous for the bat migration, which takes place every year between mid October and mid December. We had heard that already many bats had arrived and went into the NP, paying 574 Kwacha (35,- US$) for one day entry into the park and 50,- US$ for camping for 1 night. This way we had to leave the next day until 9am.
As we had heard that the routes through the park are very narrow with a lot of low hanging branches, we also booked the "Bat Experience" with a ranger for 30 US$/person.
From our camp site, the view was obstructed by palm trees and other vegetation. But not far from the camp we found a hide, a wooden construction, which gave us a good view over the open space just next to the camp.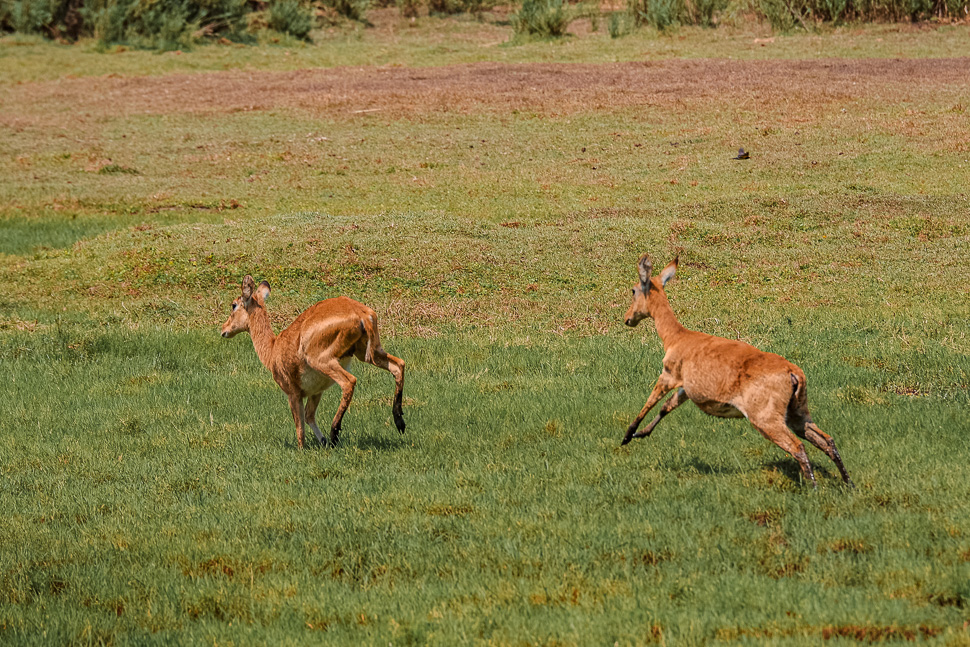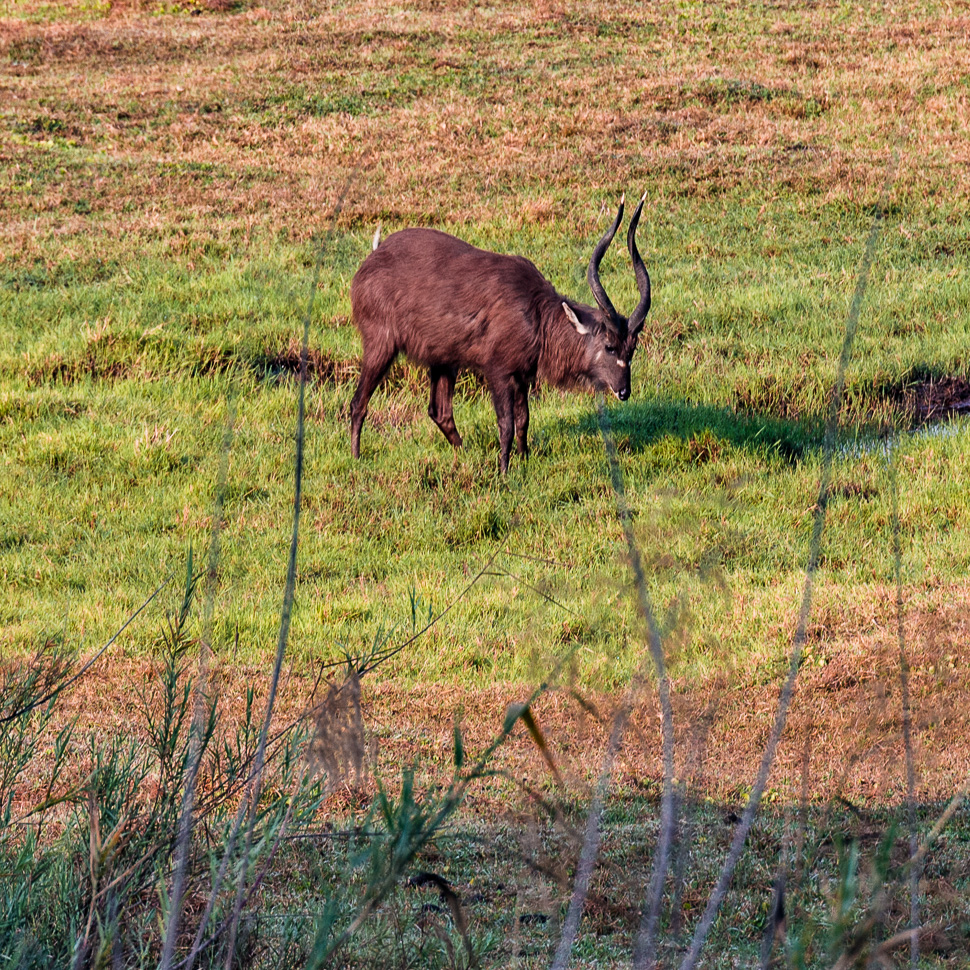 The "Bat Experience" was changed a little to a walk to get to a secluded hide, which was fine with us. Our ranger and a scout equipped with a rifle met us at our campsite. Together with another family we started our walk through the bush, where we learned a lot about plants and small animals.
We were promised, that we will have a great view of the bats, when they start to leave their forest and go out looking for food during the night. While we were waiting, we heard a sound like from a waterfall, which was caused by thousands of bats, preparing to depart. First, few had a look if it is already dark enough and then, at 18:10 as predicted, they started to leave the forest and flew past us.
The straw-coloured fruit bats migrate here from Congo and other parts of Africa. In mid-November their number amounts to 8-10 million. They roost in a 2 ha large indigenous forest during the day and fly out after sunset to look for fruits to eat.
After we had watched thousands of bats leave the forest and fly past us into the sunset, it was finally dark and we had to make our way out of the swamp again. When we reached the road, we waited to be picked up by a car, as walking in the dark was too dangerous, with hippos and many other animals around.
We had a great experience, walking with the knowledgeable guide and seeing all the bats fly out of the forest.
During our short time in the park we had seen: Kinda Baboons, Puku Antelopes, Sitatunga Antelopes, Bats (many), Hamerkop, Spur-winged Geese, Fish Eagle, Hippos, Warthogs and something looking like a huge black rat at night.
We skipped our plan to go to the Bangweulu Swamps to look for the huge Shoebill Stork. Cordy had an infected throat since nearly 2 weeks and this trip sounded to strenuous. Instead we continued to Samfya at Lake Bangweulu, to relax a bit at the beach.