After spending a last peaceful night at a lake, we were headed into the city of Istanbul. With more than 15 million inhabitants, it is the biggest city we have ever been to. We were going right into the centre, in the hope to find a parking near the old town, which we wanted to explore.
The modern parts of Istanbul are dominated by impressive apartment buildings and big shopping malls, and this area expands for many, many kilometres. The traffic was OK and we made it over the highway into the centre without any problems.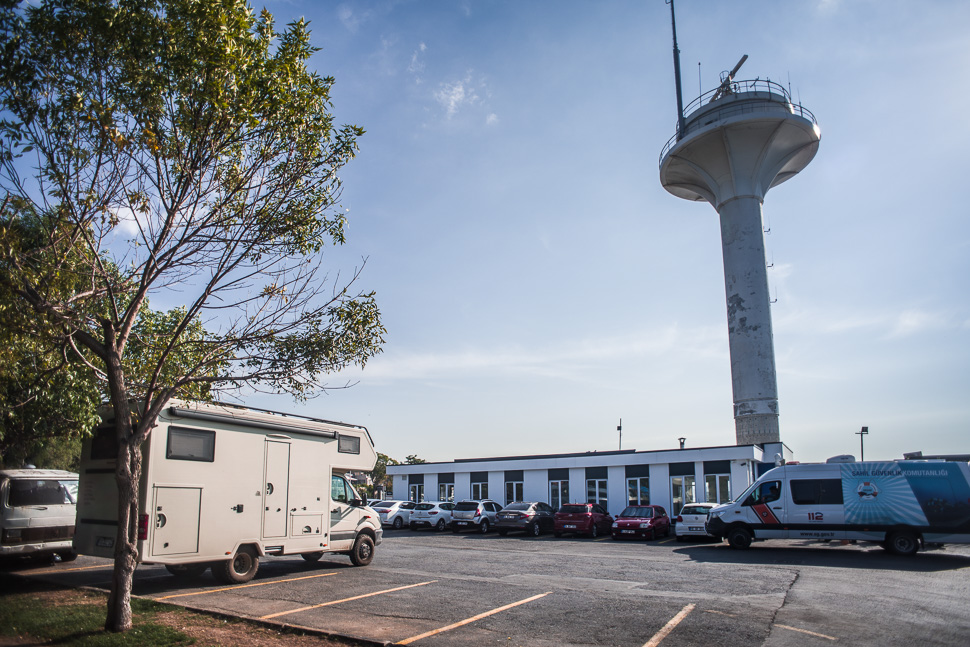 When we reached the parking we had found on Park4Night, and we got a spot, we were relieved. We were very close to the Blue Mosque and could walk to all the sights from here. during an evening stroll to get a first impression of Istanbul.
On our way home we even could watch a dervish dancing. For tomorrow, we had booked a guide, to show us all the sights we could manage in one day. A luxury we thought we would treat ourselves too, as it will be Edis birthday! More on our next post!