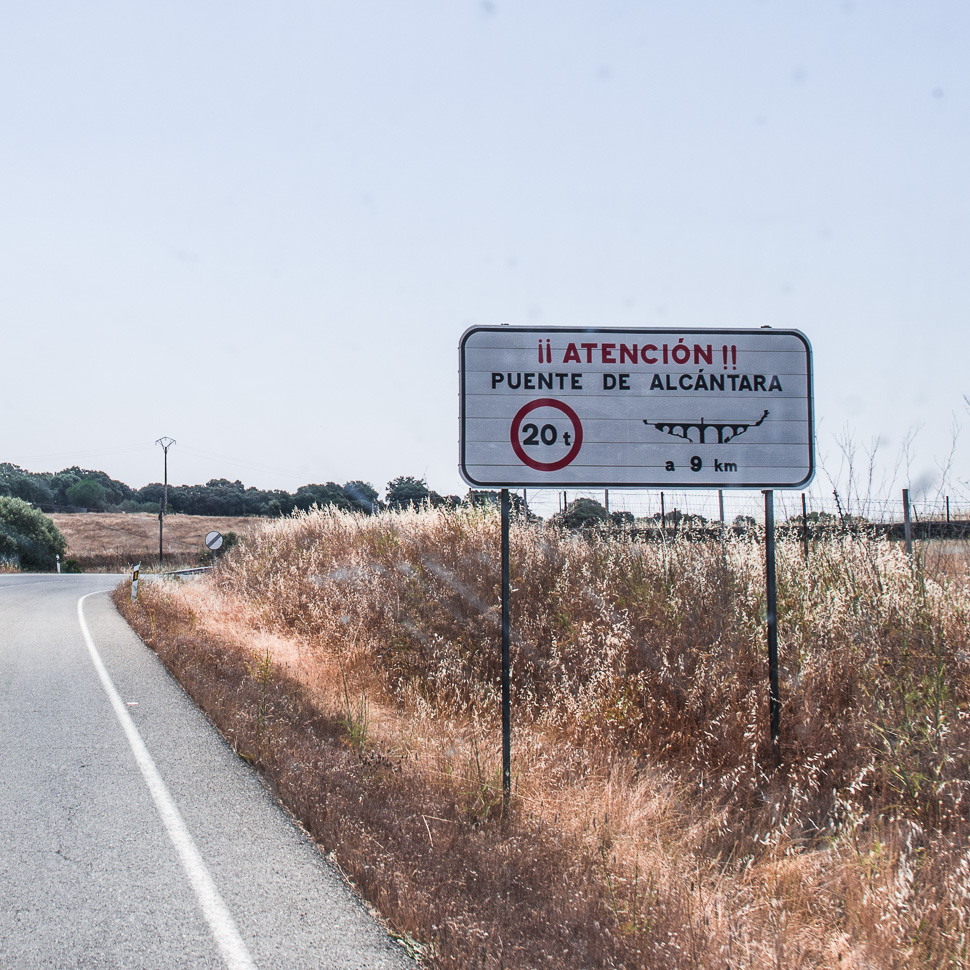 The last chance to cross the Tajo before it becomes the border to Portugal and finally leaves Spain, is at Alcántara, and here the only bridge is from 106 AD! It was restored a couple of times, but still serves like nearly 2000 years ago.
The stone arch bridge was built over the Tajo between 104 and 106 AD by an order of the Roman emperor Trajan. With six arches of different widths, the bridge extends over a length of 194 meters. Its 8 meter wide roadway is about 50 meters above the normal water level of the Tajo. The bridge was built without mortar in the opus quadratum (Roman square construction), whereby the stones were connected with metal brackets in some places, especially in the lower area of ​​the pillars.
It is considered to be the most important remaining Roman bridge.
Towards the middle of the bridge there is an honorary arch about 14 meters high, dedicated to the Emperor Trajan.
Over the centuries, the bridge sustained damage in various armed conflicts, such as the Reconquest, the War of the Spanish Succession in the 18th century, the Spanish War of Independence and the Carlist Wars in the 19th century. As it is a strategic waypoint it always got repaired again, once only by closing a gap with a wooden construction.
La Cantera, the quarry near Alcántara, which was used for the construction of the dam, now serves as a lake with a sandy beach. The day we went their it was sunny and hot and together with many others we enjoyed the clear water. While you swim you can watch vultures, which have their nests on the other side, an exceptional experience!
La Cantera: 39.745635, -6.892043
We were fascinated by the bridge of Alcántara, and the little town in this very remote part of Spain. Next we will dive into the bustling centre of this region: Cáceres. More on our next post!