Instead of climbing into the mountains, we were now in the flat wine area of the Kakheti region of Georgia. We went to visit the castle of Gremi and of course a winery, to try Georgian wines.
Next to the castle of Gremi, a museum shows archeological artefacts. Most interesting were the bronze and iron axes and daggers from the 9th century BC.
The royal citadel and the Church of the Archangels are from the 16th century. The complex is what has survived from the once lively trading town on the Silk Road and royal residence of the Kingdom of Kakheti, until being razed to the ground by the Persian army in 1615.
Our next stop was the village of Kvareli, where we chose the Kindzmarauli Cooperation, a big winery, for a visit and lunch.
Kindzmarouli Cooperation belongs to the 10 biggest wine producers of Georgia and is also one of the oldest. Beside of the traditional production in Kvevri – large egg-shaped amphorae used for the fermentation, storage and ageing of wine, they also produce wine the European way in temperature controlled steel tanks.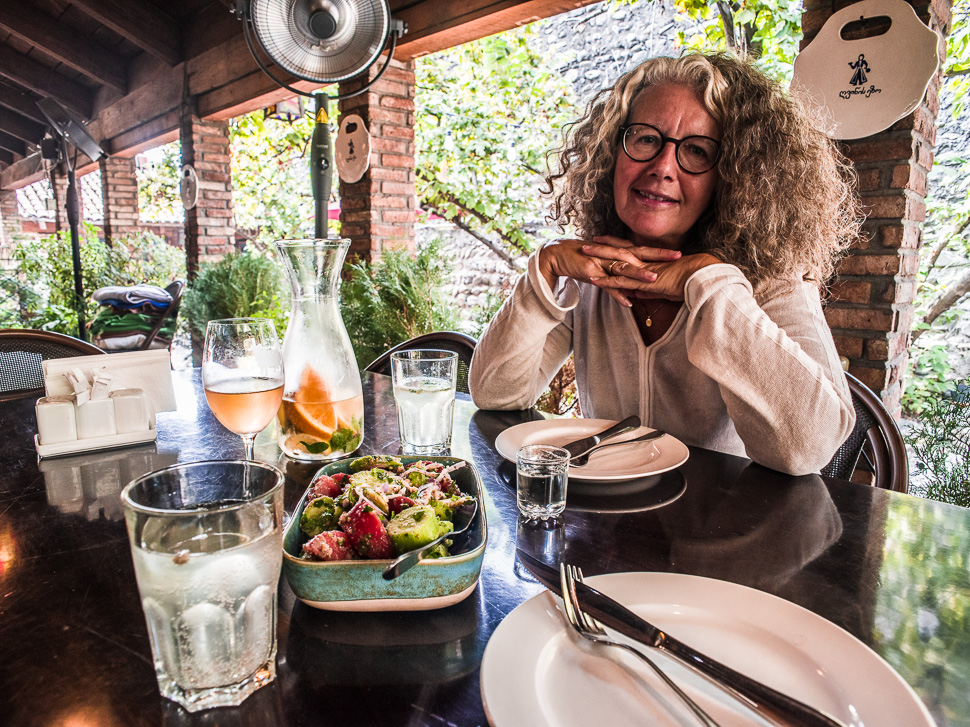 In the evening we reached the Lagodekhi National Park, where we want to go on a hike tomorrow. More on our next post!