Our first day in Georgia, we had the perfect weather to explore the harbour town of Batumi, and we were thrilled. All the shinny sky scrapers, the lovely seaside, the fun tourist attractions and the older part of town, with the smaller houses with wrought iron decorations at balconies and doorways. We had a great time exploring the city.
The monument of Ali and Nino commemorates a kind of Romeo & Juliet romance, overcoming religious and cultural differences. The figures move slowly to each other and apart again.
We had noticed a couple of warships at the harbour, having different flags, like Turkey, and Iran. It looked like some kind of come together and we could watch a welcome ceremony taking place, where young boys showed a traditional dance, wearing the traditional white headpieces, we had already noticed in some souvenir shops.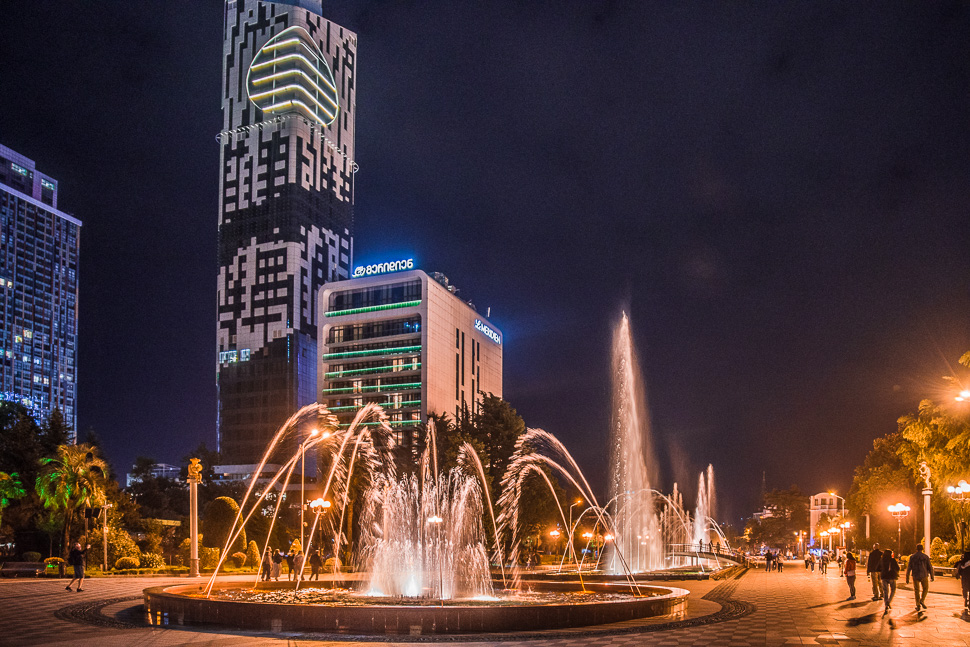 The highlight of the evening was the "Dancing Fountain", where at night the water is dancing, choreographed to music playing at the square. It was a fantastic show, which seems to happen every night. The movement of the water, the light and the music made it a very special performance!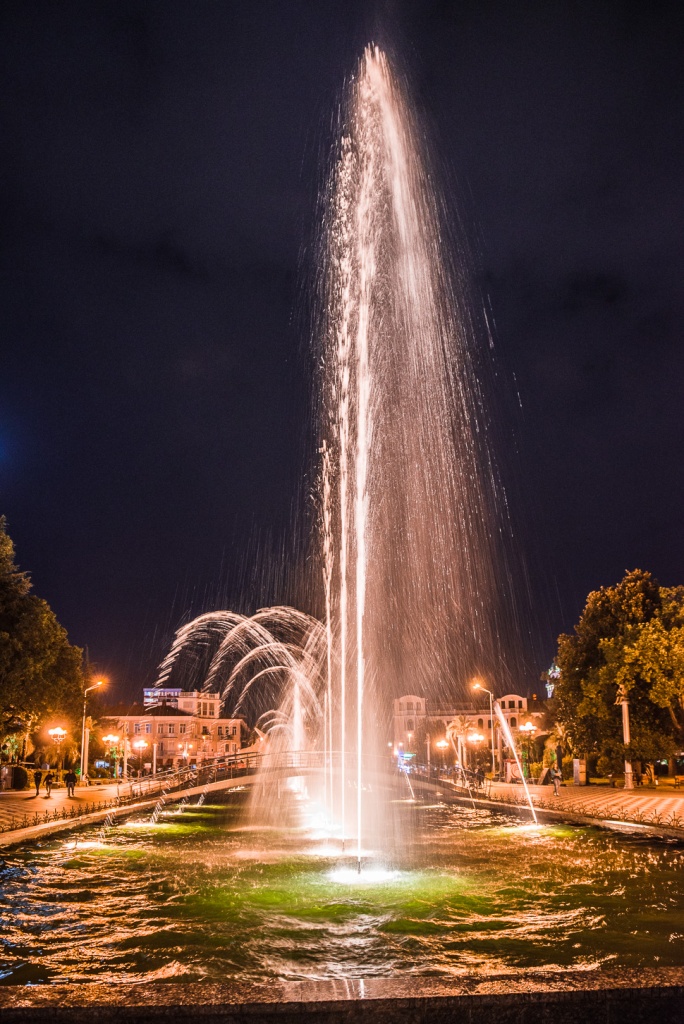 What a first day in Georgia! We stayed in town and will get a couple of things done tomorrow, as well as visit some more sights in Batumi. More on our next post!