Even as the weather was not thrilling – an understatement – we wanted to explore more of the Vesterålen islands and headed to Langøya where we went to explore the two villages at the northern end – Nyksund and Stø.
People have been living in Nyksund since before recorded history. It was an important fishing village until bigger vessels and road transportation rendered the port obsolete due to its shallow waters and poor road. Nyksund became an isolated outpost with a dwindling population. During the 1970s, the city became a ghost town.
With the turn of the 21st century, the lights were turned back on in Nyksund. New citizens found the old houses worthwhile. The main obstacle to new activity in Nyksund was inadequate infrastructure – roads, postal service, or utility services. Modern Nyksund boasts a summer population of 30 to 40 people and about a half-dozen hardy souls remain throughout the harsh winters.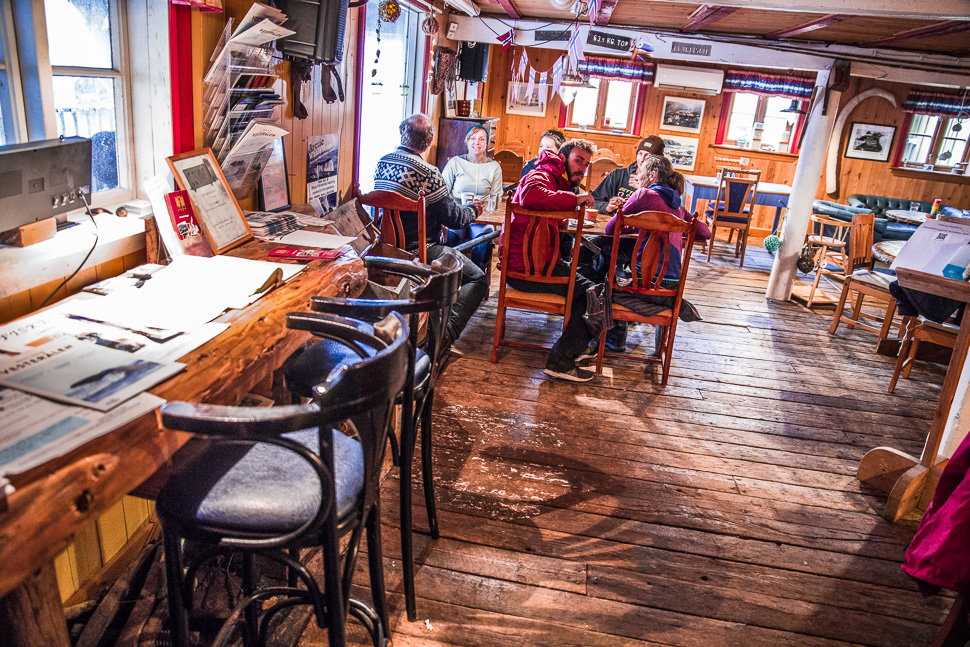 This second hand store and coffee house seemed to be very well visited. We went inside to enjoy the typical Norwegian waffles with jam and cream.
From Stø a well known hike, the Dronningruta or Queens Route starts, which leads along the coast and then over a couple of summits back to Stø. Maybe next time we are more lucky with the weather.
We were now on the way to the famous Lofoten, more on our next post!