The weather forecast promised some sun so we decided to use that wisely and go for a hike on a mountain called Måtinden on the island of Andøya which promised spectacular views.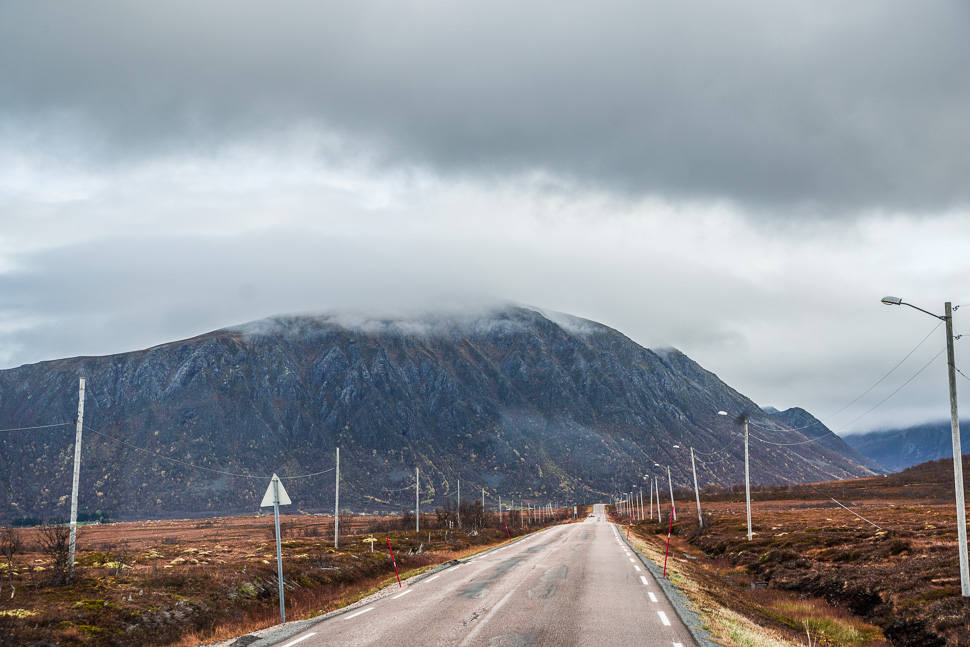 The day didn't start that nice but on the way we also got some sunny spells which made us confident that we will get good hiking weather.
The first glimpse of Måtinden from the south was already spectacular. The peak rising up straight from the sea looked impressive.
When we reached the parking it started to rain. We decided to wait and half an hour later everything was good and we began our way up. First we came through a little bog and a birch forest, then up over rocks until we reached the first summit and from there it was an easy walk over the plateau to the peak of Måtinden.
Our tour to Måtinden was really a great hike. The views were fantastic and we enjoyed being on top of that cliff. We even managed not to get blown away and to return without any rain hitting us. We felt very lucky for that!
More information about this hike
Tomorrow we want to go out to sea and spot some whales. More on our next post!