After our tour through Rwanda, we reached another fascinating country: Uganda. The border crossing was in general unspectacular, just that we were asked if we have a drone, and we didn't dare to lie and say no. They had a problem with that, and in the end, we had to leave the drone at the border, which we will hopefully get back when we leave the country. Let's see!
After the border procedure, we were hungry and stopped at the first stall which promised Rolex, a typical Ugandan street food. Scrambled eggs are topped with a chapati and rolled up with some diced tomatoes.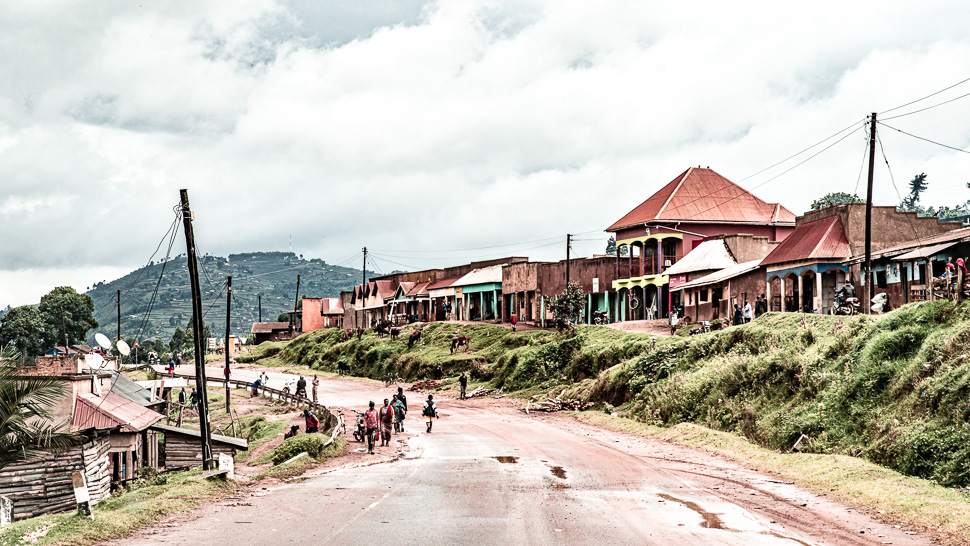 Directly after the border, we noticed that we were not any more in neat Rwanda. The road was not as good and plastic and other dirt was laying around again. Everything looked more dishevelled.
Finally at the lake, we had chosen Buyonyi Overland Camp, which is a lovely resort which has enough space for overlanders like us. The next day, we hired a dugout canoe to explore the lake.
It was not easy to manoeuvre the canoe, not only didn't we manage a straight line, but we also did some unintentionally circles. We just hoped not too many locals were watching us and having a good laugh. Finally we reached the island of the Supreme Adventure Park Bunyonyi, where we could do a high ropes course and some zip lines over the lake.
At the end we got a presentation how to use the bike on the highest rope, the part we didn't try ourselves.
A nice surprise were Gerlinde and Andreas from Vienna, which we met here. They just came from their gorilla experience and we had a nice dinner together, were many experiences were shared.
We left Lake Bunyonyi in the direction of Bwindi Impenetrable Forest, where we are looking forward to our own gorilla experience – more next.