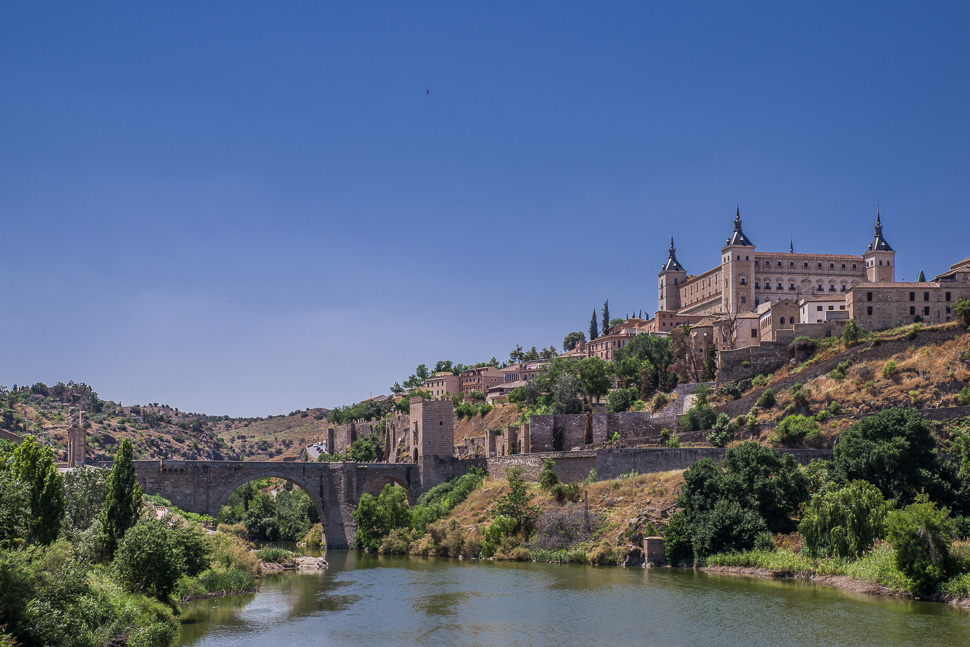 On our way to the Extremadura, we passed Toledo, which we wanted to visit, although it was incredibly hot. We first took the scenic route which leads around town on the other side of the river Tajo and gives you incredible views of the city and its special location. It is a good road which you can do with every type of camper. There is space to park along the road, which might be full quickly during the day.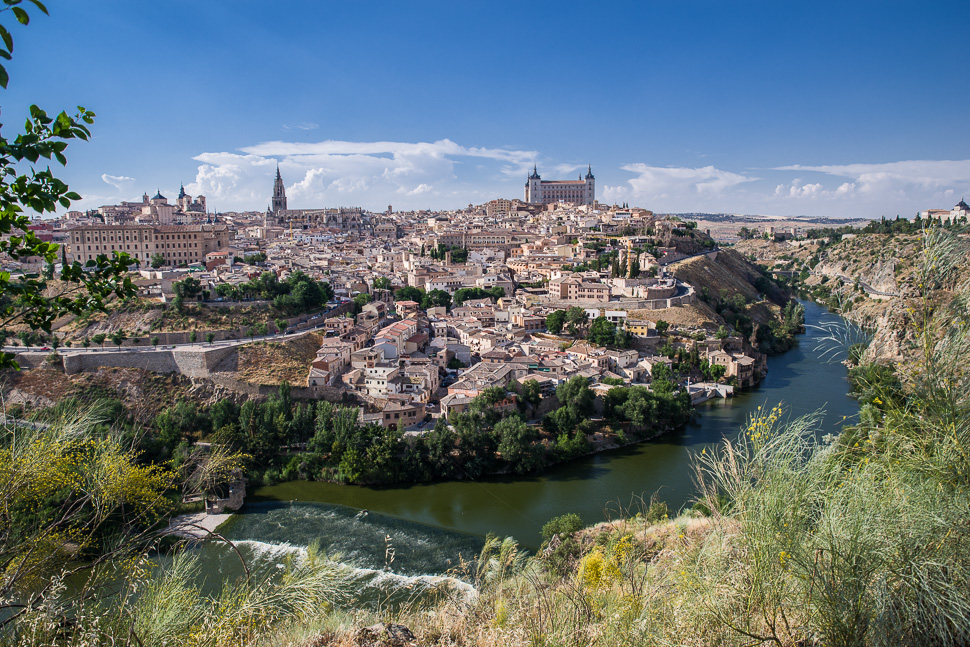 Toledo is known as the "Imperial City" because it was the main venue of the court of Charles V, Holy Roman Emperor in Spain (Carlos I de España), and as the "City of the Three Cultures" for the cultural influences of Christians, Muslims, and Jews.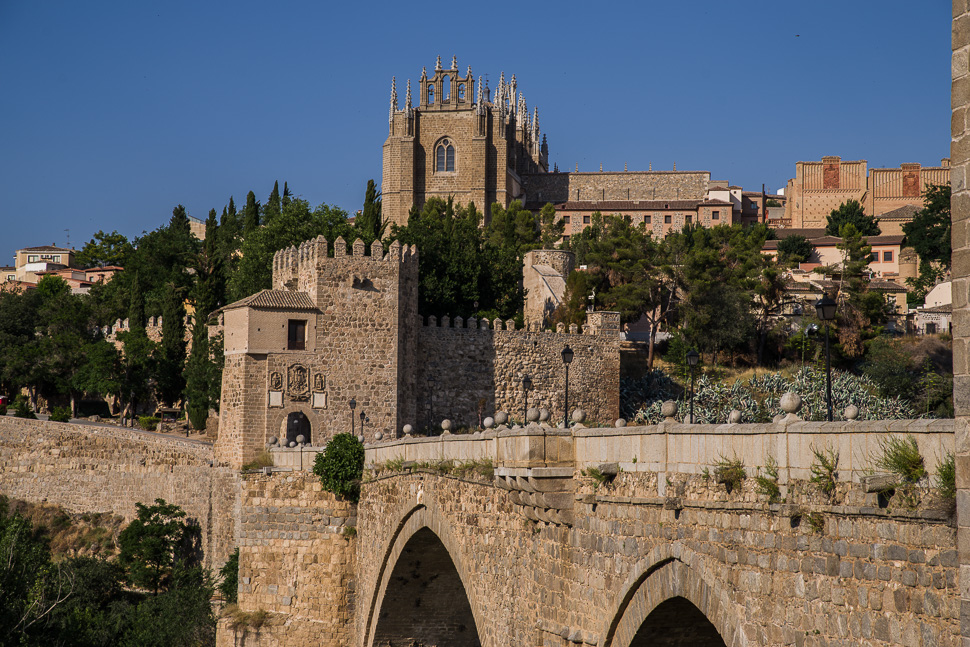 The Ibn Shushan Synagogue, now called Santa Maria la Blanca, was erected in 1180. It was constructed under the Christian Kingdom of Castile by Islamic architects for Jewish use. It is considered a symbol of the cooperation that once existed among the three cultures that populated the Iberian Peninsula during the Middle Ages.
The scallop-shell-topped arch at the center of the building was the location of the Torah ark, where the Torah scrolls were kept.
The Alcázar – the fortification of Toledo lies on its highest point. Once a Roman palace in the 3rd century, it was restored under Charles V and his son Philip II of Spain in the 1540s. In 1521, Hernán Cortés was received by Charles V at the Alcázar, following Cortes' conquest of the Aztecs. During the siege of the Alcázar during the Spanish Civil War it was severely damaged but later rebuilt. It now houses the Museum of the Army.
In one of the many narrow streets we met this lovely man who makes everything from wood that people ask for. His workshop has been run by his family for more than 100 years. He showed us the wooden spikes called banderillas, which a torero uses in the bullfight. Each torero has its own pattern, these ones were ordered by a torero in Aranjuez.
Before leaving Toledo, we had to make a stop at the train station, which was built in the Neo-Mudéjar style and opened in 1920. The railway had reached Toledo in 1858 and today the high speed train AVE stops at this train station. (You can drive into the paid parking, which is free for 15 minutes.)
The day was getting hotter and hotter and we just wanted to leave the city. On the map, we had spotted a dam just outside of Toledo, where we hoped to enjoy a swim and a breeze. We found a nice place directly at the shore, nobody was there and the water was good enough for a swim. Our spot: 39.793392, -4.083956 @ Embalse del Guajaraz.
We will now follow the Tajo river downstream, exploring its shores, dams and places along the river. More on our next post!