From Swakopmund, a scenic drive takes you to the Moon Landscape and the Welwitschia Plain. As this is part of the Namib-Naukluft National Park, you need a permit, which you easily get in Swakopmund. (The location of the office is on the IOverlander App.)
At a lookout point we met this 2 guys, Jan and Niels from Germany, travelling through Africa with their bikes! They have our full admiration for sure!!
The desert looks dry and barren, but actually the ground is covered with a great variety of lichens. They survive thanks to the mist, that moves in from the sea every night.
At our camp we met Dany & Nader, who are photographers, visiting Namibia to scout good locations. We had fun talking to them. Look them up on Instagram, Dany made a short interview with us, while we were in our "pyjamas" 🙂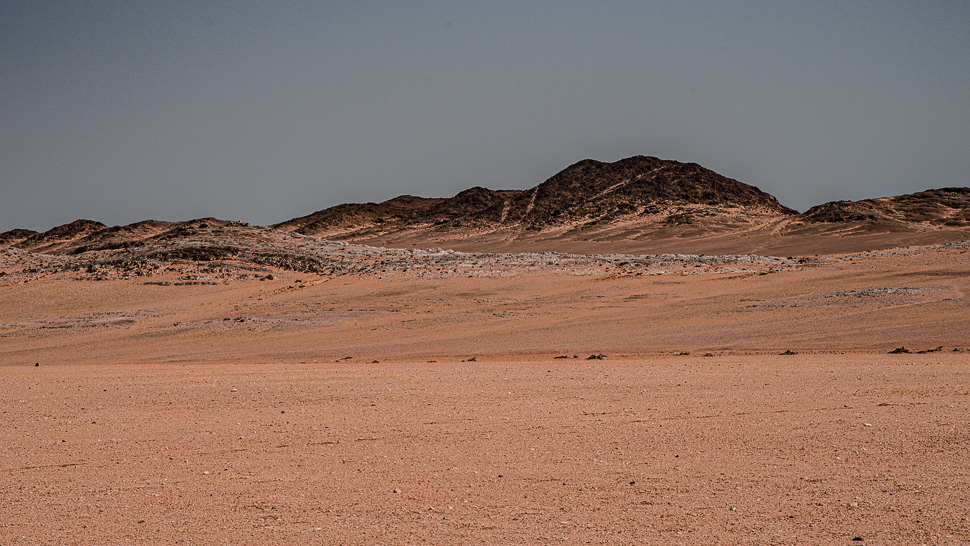 The Welwitschia mirabilis is a unique plant in the Namib desert. It is in fact a coniferous dwarf tree, that is related to the pine tree. It has only 2 leaves which continue to grow during its life span. These are torn into thiner shreds by the wind and the end of the leaves wither in the hot sand. Welwitschias are called living fossils, as the big examples are hundreds of years old, the biggest estimated to be 1,500 years old!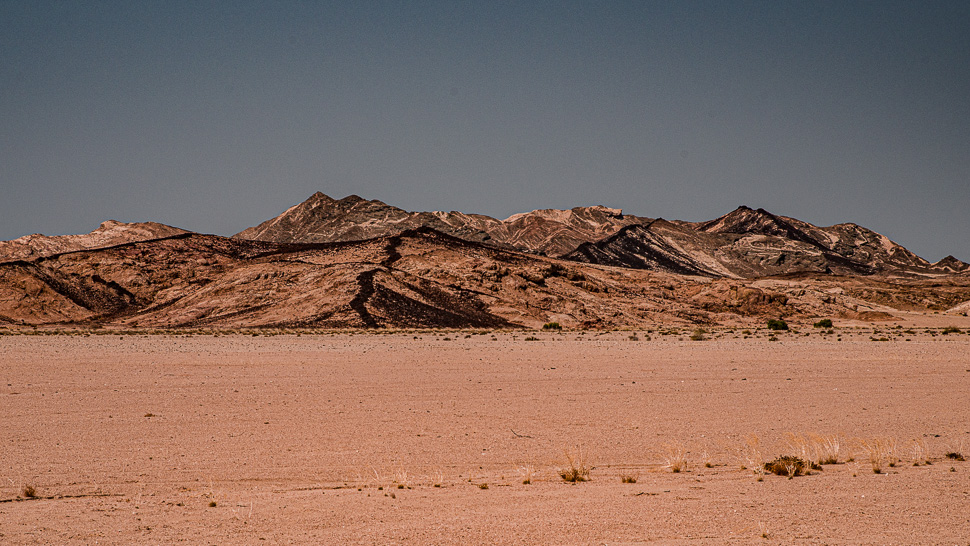 The black dolerite forms a black ridge, that snakes along the hill. Once molten lava penetrated into a crack in the older granite rock. As dolerite is harder than the surrounding rocks, it weathers more slowly, forming the backbone of the ridge.
After our last visit to Swakopmund we will be heading north along the coast – more on our next post!